/* social sharing plugin styles */ .dd-spl3 .supsystic-social-sharing a { background-color: #0c0c0d!important; color: #cf7d72!important; margin-left: 5px; margin-right: 5px; } .dd-spl3 .dd-share .supsystic-social-sharing a.social-sharing-button.sharer-flat.facebook:hover, .dd-spl3 .dd-share .supsystic-social-sharing a.social-sharing-button.sharer-flat.twitter:hover, .dd-spl3 .dd-share .supsystic-social-sharing a.social-sharing-button.sharer-flat.pinterest:hover, .dd-spl3 .dd-share .supsystic-social-sharing a.social-sharing-button.sharer-flat.stumbleupon:hover { background-color: #0c0c0d!important; } .dd-spl3 .supsystic-social-sharing .sharer-flat.sharer-flat-8 { width: auto!important; } /* style the category links */ .dd-spl3 .dd-categories a { color: #cf7d72; } .dd-spl3 p.et_pb_title_meta_container { padding-bottom: 5px; } .dd-spl3 .dd-categories a:hover, .dd-meta-author a:hover { opacity: 0.66; } /* set divider margin */ .dd-spl3 .dd-divider { margin-bottom: 0!important; } /* increase paragraph padding */ .dd-spl3 .dd-post p { padding-bottom: 2em; } /* style the comment form */ .dd-spl3 .dd-comment-form .form-submit { float: none; } .dd-spl3 .dd-comment-form.et_pb_comments_0 .et_pb_button, .dd-spl3 .dd-comment-form.et_pb_comments_0 .et_pb_button:hover { padding: 9px 20px!important; } /* responsive media queries */ @media only screen and (min-width: 981px) { /* Remove default padding from body area on desktop*/ .single #left-area { padding-bottom: 0; } } @media only screen and (max-width: 479px) { /* remove boxed layout effect on mobile*/ .dd-spl3 .dd-row { width: 100%!important; } }

[supsystic-social-sharing id='3']
The National Mediation Board, an agency of the Federal Government, requires that at least 50% of employees within a job classification company-wide (i.e. AO or GO Crewmembers) show interest in joining a union by signing an Authorization Card, also called an "A-Card." These cards expire quickly, so it's a good idea to renew your authorization once every 6 months. Authorization Cards must be completely deleted after one year. To get an Authorization Card, CLICK HERE >
As we make progress towards filing for a union election by signing a-cards, jetBlue management will begin to amp up its misinformation campaign to influence us to not form a union, and they will undoubtedly put out misleading information about union dues. 
MYTH: Once we vote in a union, we will have to start paying union dues.
FACT: Dues are only paid when we—jetBlue GO Crewmembers—vote to approve a legally binding contract. NOT ONE PENNY OF DUES MONEY IS PAID UNTIL THEN. And, being a newly unionized group with the IAM, we WILL NOT pay any "initiation fees." Those are waived.
HAVING UNION REPRESENTATION DOESN'T COST, IT PAYS. That's because we will never vote in a contract that is less than what we currently have, and we will never vote in a contract that doesn't far outweigh what we pay in union dues.
Just ask any current IAM-represented airline worker. Not only have they received pay increases throughout the COVID-19 pandemic, but they've also received increases to their benefits and improvement to their working conditions.
Those are the facts.
Remember, IF WE ARE NOT AT THE TABLE, WE ARE ON THE MENU!
SIGN YOUR A-CARD TODAY, SO WE CAN FINALLY VOTE!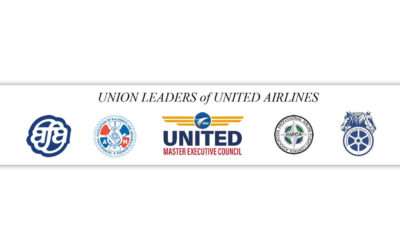 Important Letter from the...