Dozens of Machinist members gathered in Maryland for an annual IAM-sponsored charity golf tournament. This year's fundraising recipient is the Charlotte Hall Veterans Home which is located about 30 minutes from the IAM Grand Lodge in Maryland.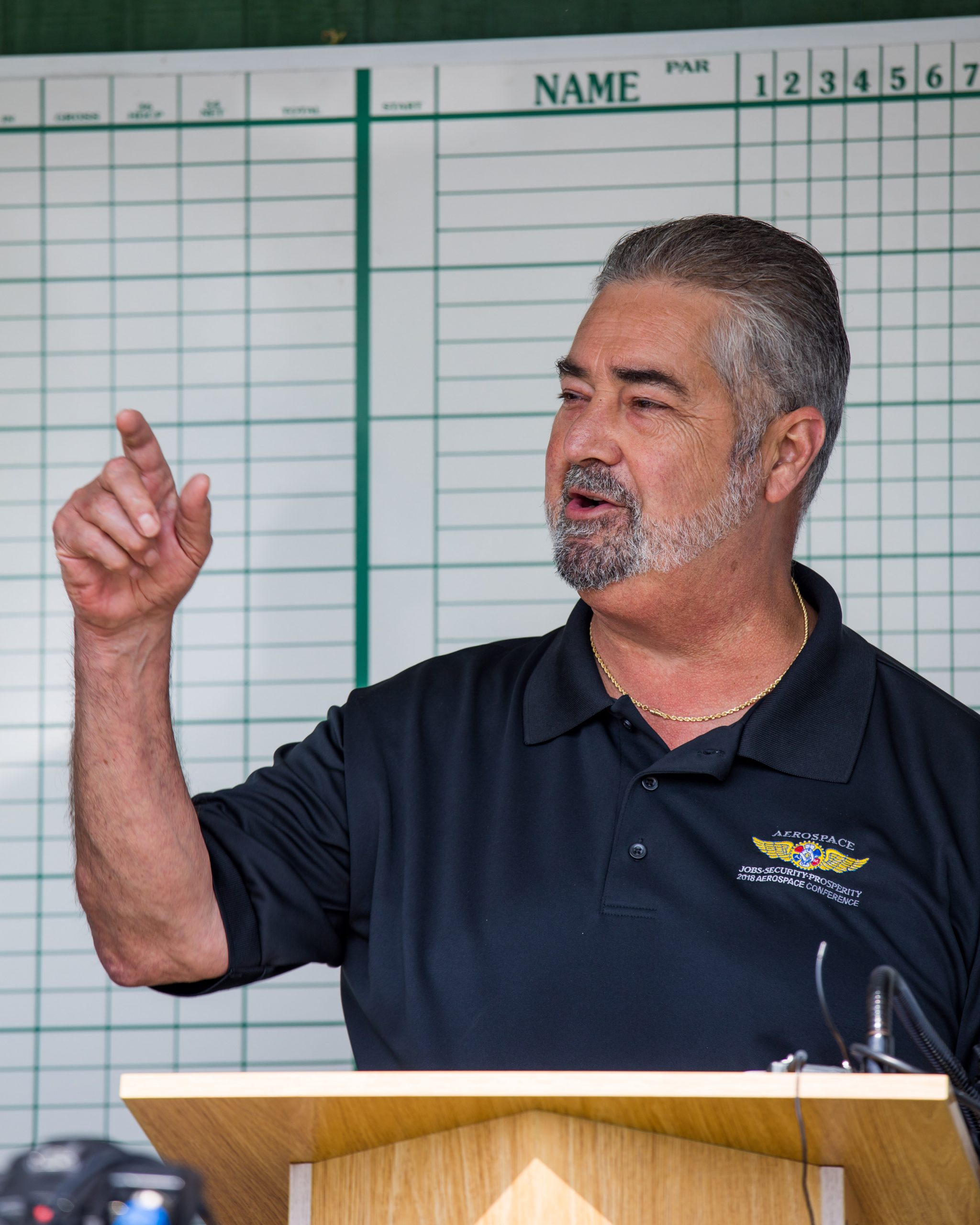 Machinists Union Raises $100K for Southern Maryland Veterans Home
The IAM's commitment to military veterans was on full display at the 2021 IAM International President's Capital Classic Golf Tournament.
More than 130 golfers and 50 sponsors joined together on Monday, May 3 at Breton Bay Golf and Country Club in Leonardtown, MD. The tournament raised approximately $100,000 for capital improvement projects for U.S. military veterans at Charlotte Hall Veterans Home in Southern Maryland.
WATCH: International President's Capital Classic Gives Back to Southern Maryland Veterans Home
"The Machinists Union has a special bond with the military and the men and women who serve in our armed forces," said IAM International President Robert Martinez Jr., a U.S. Navy veteran. "Many of our members are veterans themselves and help support the mission of service men and women every day. This is just one more way we can give back to our community here in Maryland and to our nation's heroes."
IAM Local 4 (District 4) is proud to represent caregivers at Charlotte Hall Veterans Home, which has been proudly "serving those who served" since 1985. Its mission is to continually develop and deliver a safe, dignified and compassionate health care system; and provide a nurturing and engaging home environment for Maryland's veterans and eligible spouses.
WATCH: IAM Veterans Home Caregivers: 'We're Their Family Right Now'
"I'd like to especially thank all the players, sponsors and volunteers who made the 2nd annual International President's Capital Classic possible," said Martinez. "It means so much to be able to give back here in the backyard of IAM Headquarters and the Winpisinger Center."
The IAM represents 600,000 active and retired members across North America, many of whom are U.S. military veterans who work in the defense, aerospace and federal sectors, supporting the mission of our service members every day.
READ: When getting teed off is a good thing Southern Maryland News
Dave wraps up the interview recognizing the work that Local 1759 members do in community service. In 2018, they held a golf outing honoring the late District 141 AGC and Local 1759 member Rich Pascarella, which raised $70,000 for Guide Dogs of America. As we resume in-person events after COVID, Bill is looking forward to planning events like that one.