/* social sharing plugin styles */ .dd-spl3 .supsystic-social-sharing a { background-color: #0c0c0d!important; color: #cf7d72!important; margin-left: 5px; margin-right: 5px; } .dd-spl3 .dd-share .supsystic-social-sharing a.social-sharing-button.sharer-flat.facebook:hover, .dd-spl3 .dd-share .supsystic-social-sharing a.social-sharing-button.sharer-flat.twitter:hover, .dd-spl3 .dd-share .supsystic-social-sharing a.social-sharing-button.sharer-flat.pinterest:hover, .dd-spl3 .dd-share .supsystic-social-sharing a.social-sharing-button.sharer-flat.stumbleupon:hover { background-color: #0c0c0d!important; } .dd-spl3 .supsystic-social-sharing .sharer-flat.sharer-flat-8 { width: auto!important; } /* style the category links */ .dd-spl3 .dd-categories a { color: #cf7d72; } .dd-spl3 p.et_pb_title_meta_container { padding-bottom: 5px; } .dd-spl3 .dd-categories a:hover, .dd-meta-author a:hover { opacity: 0.66; } /* set divider margin */ .dd-spl3 .dd-divider { margin-bottom: 0!important; } /* increase paragraph padding */ .dd-spl3 .dd-post p { padding-bottom: 2em; } /* style the comment form */ .dd-spl3 .dd-comment-form .form-submit { float: none; } .dd-spl3 .dd-comment-form.et_pb_comments_0 .et_pb_button, .dd-spl3 .dd-comment-form.et_pb_comments_0 .et_pb_button:hover { padding: 9px 20px!important; } /* responsive media queries */ @media only screen and (min-width: 981px) { /* Remove default padding from body area on desktop*/ .single #left-area { padding-bottom: 0; } } @media only screen and (max-width: 479px) { /* remove boxed layout effect on mobile*/ .dd-spl3 .dd-row { width: 100%!important; } }

Machinists Union Member Meets President Biden
[supsystic-social-sharing id='3']
IAM District Lodge 66 member Mike Davis recently got the chance of a lifetime to meet President Biden. After the president gave a speech pushing his $1 trillion infrastructure plan at the La Crosse Municipal Transit Utility in Wisconsin, Davis was one of a select few union leaders chosen to meet the president backstage.
"This is the first time I have ever met any president so the whole experience was very exciting to see and take in," said Davis, a Local 1115 member who works at Crown Cork and Seal and is also President of the Western Wisconsin AFL-CIO. "I was able to be backstage and up close to the president so it made for an even more thrilling day. I couldn't have been more proud to represent the IAM and our local unions." 
"Mike was a very deserving member to be selected with the honor of representing the IAM at President Biden's visit to La Crosse," said IAM District 66 Directing Business Representative Jana Kirch. "He is not only a respected leader in our union, but also fights for the rights of all workers in Wisconsin."
President Biden told Wisconsinites the proposed infrastructure plan will create millions of good paying jobs. The president was joined by U.S. Rep. Ron Kind (D-WI), U.S. Sen. Tammy Baldwin (D-WI) and Gov. Tony Evers (D) in talking about the ways the package would also improve Wisconsin infrastructure.
"It's refreshing to see and experience a White House now focused on unions and working Americans," said IAM Midwest Territory General Vice President Steve Galloway. "In just his first 150 days, President Biden and his administration have already spearheaded a number of legislative actions, appointments and bills the Machinists Union have been fighting for, for so many years."
"President Biden thanked me for all our union has done and said he truly appreciated our support," added Davis. "It's a moment I will cherish, honor and never forget."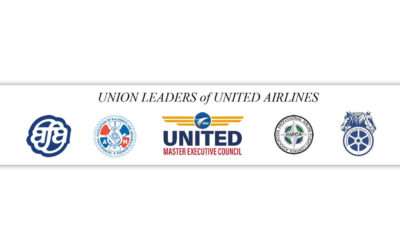 Important Letter from the...