/* social sharing plugin styles */ .dd-spl3 .supsystic-social-sharing a { background-color: #0c0c0d!important; color: #cf7d72!important; margin-left: 5px; margin-right: 5px; } .dd-spl3 .dd-share .supsystic-social-sharing a.social-sharing-button.sharer-flat.facebook:hover, .dd-spl3 .dd-share .supsystic-social-sharing a.social-sharing-button.sharer-flat.twitter:hover, .dd-spl3 .dd-share .supsystic-social-sharing a.social-sharing-button.sharer-flat.pinterest:hover, .dd-spl3 .dd-share .supsystic-social-sharing a.social-sharing-button.sharer-flat.stumbleupon:hover { background-color: #0c0c0d!important; } .dd-spl3 .supsystic-social-sharing .sharer-flat.sharer-flat-8 { width: auto!important; } /* style the category links */ .dd-spl3 .dd-categories a { color: #cf7d72; } .dd-spl3 p.et_pb_title_meta_container { padding-bottom: 5px; } .dd-spl3 .dd-categories a:hover, .dd-meta-author a:hover { opacity: 0.66; } /* set divider margin */ .dd-spl3 .dd-divider { margin-bottom: 0!important; } /* increase paragraph padding */ .dd-spl3 .dd-post p { padding-bottom: 2em; } /* style the comment form */ .dd-spl3 .dd-comment-form .form-submit { float: none; } .dd-spl3 .dd-comment-form.et_pb_comments_0 .et_pb_button, .dd-spl3 .dd-comment-form.et_pb_comments_0 .et_pb_button:hover { padding: 9px 20px!important; } /* responsive media queries */ @media only screen and (min-width: 981px) { /* Remove default padding from body area on desktop*/ .single #left-area { padding-bottom: 0; } } @media only screen and (max-width: 479px) { /* remove boxed layout effect on mobile*/ .dd-spl3 .dd-row { width: 100%!important; } }
Machinists Union Advocacy: More Funding for More Jobs
[supsystic-social-sharing id='3']
The Machinists Non Partisan Political League seeks to advance public policy that benefits airline and aerospace workers. To support the work of the MNPL, please consider recurring, automatic donations of any amount today. Click Here to start supporting this important work.
The IAM successfully lobbied for the 2022 National Defense Authorization Act (NDAA) to fund military programs. Together, the programs support more than 100,000 IAM aerospace, defense, and shipbuilding jobs.
This article first appeared at GOIAM.org >>
The National Defense Authorization Act (NDAA) has passed and been signed into law by President Biden. The legislation totals $768 billion for national defense programs, including extensive funding for IAM-built programs.
"The Machinists Union is the largest defense labor union in the United States and we tirelessly fought for all of the Machinists Union priorities included in this bill," said IAM International President Robert Martinez Jr. "This act will go a long way to ensuring our members and their families have a stable future. The legislation will also provide much-needed wage increases for our military men and woman while expanding their healthcare benefits, parental leave, and in-home child care.
Thanks to the IAM's lobbying efforts, the 2022 NDAA authorizes funding for the following IAM- built and maintained programs:
 85 F-35 Joint Strike Fighters

12 F-18 Super Hornets

4 C-130J Super Hercules

17 F-15 Eagles

14 KC-46 Tankers

Two P-8 Poseidons

Three DDG-51 Arleigh Burke-class Destroyers

Two Virginia-class Attack Submarines

Robust funding for ramp up of Columbia-class Ballistic Submarine program
Other highlights include:
Renews, expands and improves oversight into domestic content in critical defense acquisition programs.

Supports Administration efforts to increase public availability of Department of Defense reporting on waivers of certain domestic preference requirements.

Establishes strong, recurring oversight mechanisms to detect and deter egregious violations of domestic preference laws.

Improves the legal framework to mitigate risk in critical defense supply chains and across the broader acquisition process, using leading-edge digital tools, technology, and approaches to enhance supply chain transparency.

Tightens restrictions on acquisitions of certain printed circuit boards for which supply chains may be susceptible to interference by the Chinese government.
The law also authorizes $27.8 billion for nuclear weapons activities allotted for the Department of Energy and fully funds the Department of Defense budget for the National Security Launch Program.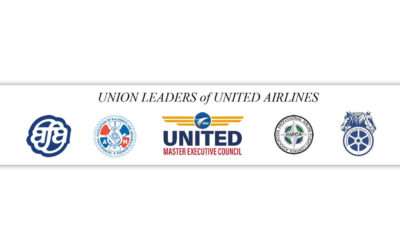 Important Letter from the...