This week, unions and working people around the nation celebrated Labor Day with outdoor cooking, gatherings, and some old-fashioned politicking. It was also a time of reflection, as the date also marks the 20th Anniversary of the 9/11 terrorist attacks. 
Labor Day a Time of Celebration, Remembrance
This week, unions and working people around the nation celebrated Labor Day with outdoor cooking, gatherings, and some old-fashioned politicking. It was also a time of reflection, as the date also marks the 20th Anniversary of the 9/11 terrorist attacks. 
In this week's 141 Report, Dave Lehive covers some of the celebrations that Machinists and Aerospace Workers held around the nation, beginning at his home local of 1776 in Philidelphia. 
The City of Brotherly Love is a well-known union town and represents well over 150,000 members from various labor unions. With a large Monday turnout from many of these unions, the Machinists and Aerospace Union was not alone as it marched down Columbus boulevard in Penn's Landing for a day of music, food, drinks, and celebration. 
"We're out here on the waterfront with all our hard-working labor unions," said Larry Reeves, President of Local 1776 in Philadelphia. 
"We're here for Labor Day because people fought for Labor Day," said Reeves.  "People fought for the right to work under CBAs and contracts. Thank You, and happy Labor Day to everyone."
"Labor Day is a celebration of labor and all the people that came before us, who made it possible for us to have the right to organize and have rights in the workplace," said fellow 1776 member Roland Jenkins. "Health, medical, decent salaries, living wages for our families… we have to keep that tradition going."
Other union members in attendance credited the historic United and American Airlines contracts as their inspiration for Labor Day this year. 
"I wouldn't be standing here today if we didn't have the best union contract in the airline industry," said Milo Dabney. 
Bill Wilson, Assistant General Chair, IAMAW District 141, who also attended the Philadelphia event, said, "we're celebrating the contribution that workers have made to America. I just want to tell you how proud I am to be part of this movement."
Machinists also heard speeches from several US Congressional Representatives, such as Brendan Boyle from Pennsylvania's District 2, Dwight Evans (PA-3), and Mary Gay Scanlin (PA-5), speaking about pro-labor battles they're fighting on Capitol Hill. 
"So proud to be out here at the labor day parade with all unions," said Congresswoman Scanlon. "Especially the Machinists Union!"
Scanlon, who wore a baseball cap emblazoned with the message "Vote!" reminded union members of the importance of voting. "This year and every year," she said. 
Pennsylvania State Council President Obie Obrien and Vice President Rich Howell met with State AFL-CIO Secretary-Treasurer Frank Snyder and President Rick Bloomingdale. 
Also attending the Labor Day event were retired US Congressman Bob Brady and State Representative Jennifer Omar, who was invited to come out to Local 1776 and meet with members. 
On Tuesday, Local 1759 in Virginia held an open house so union members could stop by for a visit and grab a meal. 
Trustee Lulu Torres welcomed members to the open house, "We have really good food; catered BBQ, T-shirts, Lunchboxes, mugs," she said. "We celebrate Labor Day," she said, "because you deserve it." 
Local Lodge 1759 President Bill Huston was also on hand to ensure that the vibrant history of the IAMAW is not forgotten. "We're here to celebrate Labor Day as it was laid out for us by the hard-working 19 men in Atlanta, Georgia in 1888, when they formed our illustrious IAM union," he said. "They laid the groundwork for us and gave us a voice at our jobs," Huston said. He also pointed out that the founding members of the IAM worked for only 25 cents an hour and had no sick time, or essential benefits, among other workplace rights. Yet, these early members created the modern workplace that we often take for granted today. "Our voice and our jobs today are due to their hard work, and we're working to build on their efforts day in and day out."
At Local 1322, President Sal Foria echoed the sentiments with a "Day After" Labor Day celebration and BBQ. "to recognize and give back to the folks set out a path for us," Fiora said. The Local 1322 had a few special visitors, including Assitant General Chair Mike Cyscon and IAMAW District President and Directing General Chair Mike Klemm, who cooked burgers for the members. Klemm, a ramp lead at JFK Airport, calls Local 1322 home. 
This Labor Day comes as Unions around America prepare to mark the 20th anniversary of 9/11. More than 600 union members perished on September 11, 2001, due to the terrorist attacks in New York City, Washington, and Pennsylvania. Approximately two dozen unions lost members on that day, with the death toll of unionists making up about 20% of the 2800 people killed in the attacks. Union members included 343 Firefighters and 60 Police officers, who rushed to save others trying to escape the World Trade Centers as they collapsed. Another 73 workers, many of them unionists, died trapped at the top-floor restaurant at the Trade Centers' North Tower. 
Flight Attendants, Pilots, and other airline employees were among those killed on the four planes used as weapons by hijacking terrorists. May we never forget the sisters and brother lost on that terrible day.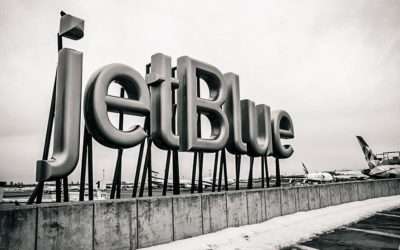 Machinists Union Open Letter...