Ken Theide Recognized for 65 Years of Machinists Union Action
Retirees Club
10 June 2022
Chicago's Local 1487 honored Ken Thiede for his 65 years of service to the Machinists Union.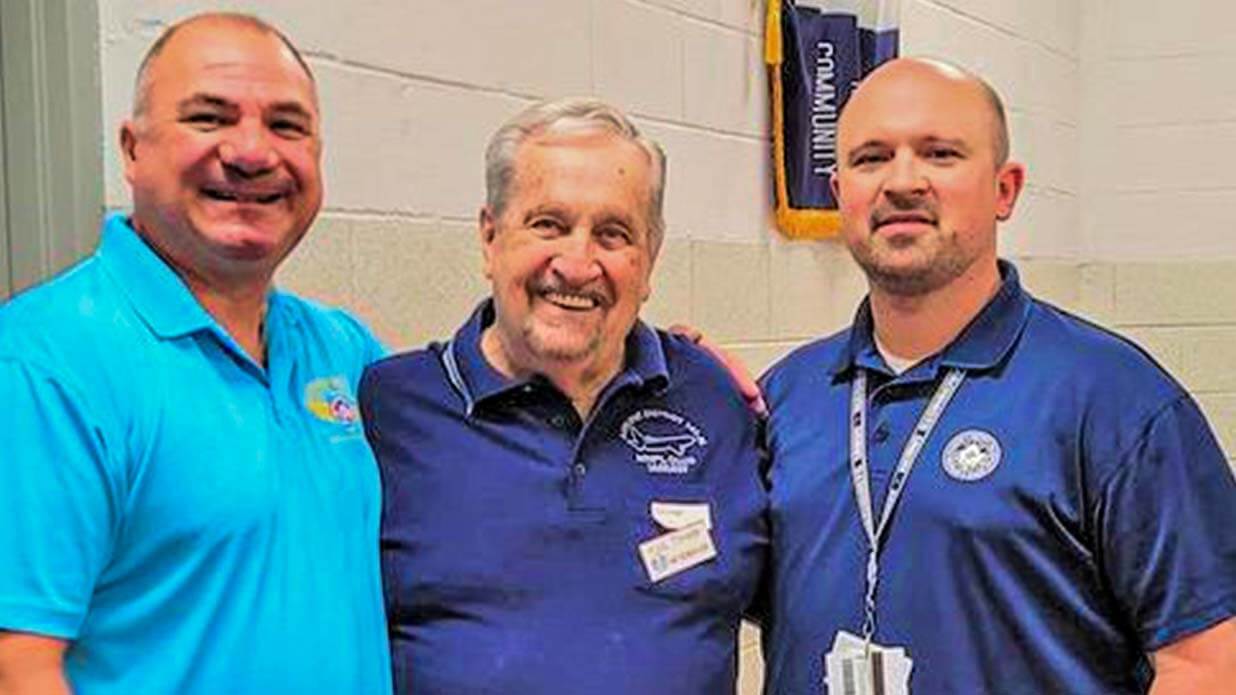 Longtime Labor leader Ken Thiede was honored this week for 65 years of service to the Machinists Union. The ceremony commemorating his remarkable union career was held at the June Retirees Club meeting at Chicago's Local 1487.
The event attracted about one hundred friends, labor activists, and well-wishers. Ken was presented with a 65-year service pin and certificate by Local President Tony Licciardi.
"Brother Ken Thiede is celebrating his 65th anniversary in the IAM, said Licciardi to the gathering. "It is an absolute honor and privilege to stand up here today and recognize his lifetime of service."
Ken's 65 years as a unionist have given him a front-row seat to many of the most meaningful events in the modern history of the Machinists Union.
Ken Thiede was initiated into the IAM on March 29th, 1957, when air travel was still a novelty for most American travelers. He began his career at Capital Airlines and quickly established himself as a strong unionist. He found himself involved in no fewer than three strike actions –  a rare feat for those in the airline industry where strikes are uncommon.
The first strike he participated in was the massive Machinist-led strike against five separate airlines in the busy summer season of 1966 to win decent wages. The Machinists, including Ken, were able to secure a 6% raise but were forced to ground Eastern, Northwest, United, TWA, and Ken's employer, Northern Airlines. The strike lasted 43 days and drew the involvement of Lyndon Johnson's administration in the effort to reach an agreement. The strike grounded about 60% of all air travel in the United States.
In 1975, Ken participated in a 17-day winter strike that resulted in higher wages and better benefits in the airline industry. The 1978 strike action was the longest, stretching on for 58 days, nearly two full months.
Ken's union service saw him fill an astounding array of roles on behalf of Machinists Union Members. He served as Recording Secretary of his Chicago-based Local 1487, and later took a position on the local's Grievance Committee. In that role, he brilliantly defended the rights of airline workers and enforced the hard-won contracts that Machinists had negotiated within the airline industry. In 1976, he was made Assistant General Chair, a title he held proudly until 1992.
He became President of Machinists District 141 in 1992, before becoming President of it's sister District, District 141M in 1998. Ken began his well-deserved retirement in 2000, but he has never stopped his strong union advocacy.
"Ken, I can't thank you enough for all the support and guidance you've provided throughout the years," Local President Tony Licciardi said during the ceremony. "Even in retirement, your involvement with our organization can't be matched by anyone in our union," he continued.

The Local 1487 Retirees Club is among the most active such groups in the Machinists Union. The Club meets at the Local Lodge building on the first Thursday of each month, at 11:00 am and is open to all Local 1487 retirees and their families. Anyone in the Chicago area who is interested in participating can contact Club President, David Roderick at kulrod1@gmail.com.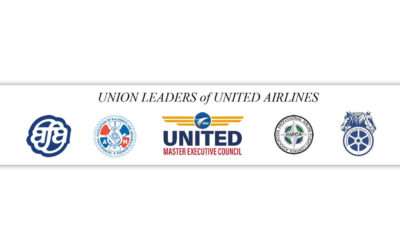 Important Letter from the United Labor Coalition Just over one year ago, the United Airlines Labor Coalition raised its concern over United's codeshare agreement with Emirates Airlines, based partly on accounts of unfair labor practices and employee intimidation in...