The achievements celebrated at the event included union victories spanning the full spectrum of airport workplaces, including gate and ticket counters, ramp and ground personnel, janitors, security guards, and instructors. Photos: Brian Vega, IAMAW 141 Communications Coordinator
IAMAW District 141's 69th Convention: Racking Up Four Years of Union Wins
IAM141.org
25 September 2022
The 69th Convention of the International Association of Machinists and Aerospace Workers (IAMAW) drew to a close on Thursday, but not before providing an opportunity to recap a long list of remarkable improvements to airline work since the District's last Convention, held in 2018.
The event drew hundreds of top labor leaders from the airline industry, representing ground, gate, ticket counter, and other airline workers from every major airport in the US.
The achievements celebrated at the event included union victories spanning the full spectrum of airport workplaces, including gate and ticket counters, ramp and ground personnel, janitors, security guards, and instructors.
Highlighting Union Triumphs in Commercial Aviation
The wins included a historic wave of impressive contractual agreements throughout the commercial aviation industry. These included the 2020 negotiation of a first contract at SM Cargo, which was overwhelmingly ratified by the newly organized membership. Another agreement, this one for janitorial workers at Flagship, was approved unanimously by every union member at the company. 
Union Members also overwhelmingly ratified a 2021 agreement at Spirit, the second union contract for fleet service workers at the airline.
"We were extremely proud of the overwhelmingly ratified agreement we negotiated at Spirit Airlines," said District President Mike Klemm, who led the Convention. "This was only the second contract we negotiated with the carrier, and we all know how challenging those first contracts are to accept for newly organized groups," he told the delegation. "Our members received wage increases that are, on average, 30% higher than they were previously," he said to applause. 
"Lead premium increases mean more opportunities for double-time pay, we established new training positions which allow our members to earn even more income from the work they currently already do," he continued. "But, this Agreement also brings paid vacations to part-time agents. And, for some of those folks, this will be the first real paid vacation they've ever known," Klemm said of the Spirit Agreement. "For those of us at legacy carriers, paid vacations are a normal part of life, but these folks were able to negotiate the first-ever paid vacations, making history at Spirit Airlines."

Last Tuesday, Union Reps attended a formal signing ceremony for the most-recently ratified Agreement at Hawaiian Airlines, which was secured earlier this year. That Agreement will provide significantly improved wage increases and seniority protections for part-timers. Part-timers will also gain access to family health care for the first time in the carriers' existence. It will also provide better flexibility with day and shift trades and impose financial penalties when the company intrudes on workers' personal and family time with mandatory overtime.
At United, Calls For Union Members to Email Company Executives
But the main topic at the Convention centered around the contentious negotiations with United Airlines. Although the carrier had committed to producing a solid tentative agreement for union members to vote on by August 1, the talks broke down after weeks of company stonewalling.

"The days of Oscar Munoz are over," President Klemm said of the negotiations. "Oscar was a people person. He cared about people, and he cared about the airline. And, we rewarded that commitment. After that Agreement was reached, United Airlines experienced the best financial success in the history of the carrier," he went on. "And we showed up. During the pandemic, we couldn't work from home, or from behind a desk. We were there for this airline when it mattered most. We were there when the carrier went to lawmakers for emergency funds to get through the months when travel was nearly impossible. We produced thousands of calls and visits to lawmakers, securing the money the company needed to survive," he said.
"The thanks we get for that sacrifice is a slap in the face offer so insulting to this membership that talks broke down through the entire month of August."
"They're saying that our members don't really care about job security, and pay raises that wouldn't even buy half a gallon of gas are ok," he said.
"All we're asking for is that, if we are willing to do right by this company, then this company should do right by us. That's all we're asking. If we show up to work, do our jobs well, and honor our commitments to this company, then United should be willing to say, in writing, that they will not arbitrarily decide one day to eliminate or outsource our jobs," he said to roars of applause from the assembled delegates. 
President Klemm also told the Convention that the recent solidarity actions around the nation have been effective. "They got flustered," he said. "They didn't expect to see all the "Contract Now' signs. They didn't expect to have their inboxes flooded with emails. When they saw that outpouring of solidarity, they got rattled." Klemm encouraged the union to step up its already impressive email campaign, as company executives can't miss personal messages in their inboxes. "If you've already written to Kirby, do it again," he said. "Do it every week. If you know someone that normally sits quietly and lets things play out, encourage them not to sit this one out," he said. "I have seen how those emails have made the company rethink their position with my own eyes."

For pointers, Klemm told the delegates that personal stories are more effective than insults when writing to Kirby and other company executives. "Tell them how inflation is affecting your family. Tell them how important your job is to you," Klemm said. "We think that 60% of our members at United have yet to send an email to the company. That means we have a lot more in the tank. If they're already getting nervous, imagine what can happen if thousands more of us join in."
JetBlue Files For Representation
The Convention is coming to a close as JetBlue organizing begins a new phase; 3000 Ground Operations Crewmembers successfully filed for a union representation vote at the airline, a first for ground crews. On Friday, the Machinists Union announced that it would file for a union representation vote with the National Mediation Board, the Federal agency that oversees labor law for airlines. The efforts to organize ground operations at JetBlue are led by inside committees staffed by current JetBlue workers. Sensing the campaign was reaching a critical stage, these committees opted to skip the Convention and continue their organizing work.
Even without its entire cadre of organizers, union growth was prominent at the Convention. Speaking at the event was Amazon Labor Union activist Tristan Lion Dutchin, whose efforts to organize the first-ever union at the shipping giant led to his unlawful termination from the Staten Island Facility where he had been employed. His story earned international headlines and helped secure an eventual union win at Amazon. Machinist Union delegates at the Convention, moved by his story, raised a little over $2,000, which they awarded to Dutchin in honor of his dedication to the cause of union organizing.
This was just one of the rounds of donations delegates raised for important charities. Guide Dogs of America, which provides service dogs to veterans, children with autism, and visually impaired persons at no cost, was also championed at the Convention. In all, delegates raised approximately $17,000 for charitable organizations and causes.
Held in Orlando, Florida, from September 20-22, the 69th Convention of Machinists Union District 141 drew 224 delegates from Local Lodges around the nation. Also attending were Machinists Union senior leaders, including General Vice President Richard Johnsen. Johnsen is spearheading a range of innovative new programs at the union, including strengthening alliances with other labor organizations, ensuring that new hires are connected to the larger union, and creating a movement-driven mission for labor. The comments fit into the larger vision that Johnsen has painted for unionism as a vital social cause – and more than a set of membership services.
"All around the nation, people are starting to see the value of their labor and wondering where they fit in. We can be that for them; their work has incredible value to unions and working people. At the end of the day, companies only value money. We, as working people, can be so much more. We can help each other spend more time with our families, work in safer environments, and earn better livelihoods in more rewarding careers. We can do that by acting in union, and bringing the power of collective action to bear for working Americans."


DOJ Expected to Block JetBlue / Sprit MergerIAM141.org March 6, 2023According to two anonymous sources familiar with the matter, the Justice Department plans to file a lawsuit as early as Tuesday to prevent JetBlue's proposed $3.8 billion acquisition of Spirit...
Machinists Union emerges as leader in US labor organizingGoIAM.org February 15, 2023According to data from Bloomberg Law, the Machinists Union, an affiliate of the AFL-CIO, has emerged as the leading union in the National Labor Relations Board (NLRB) union election...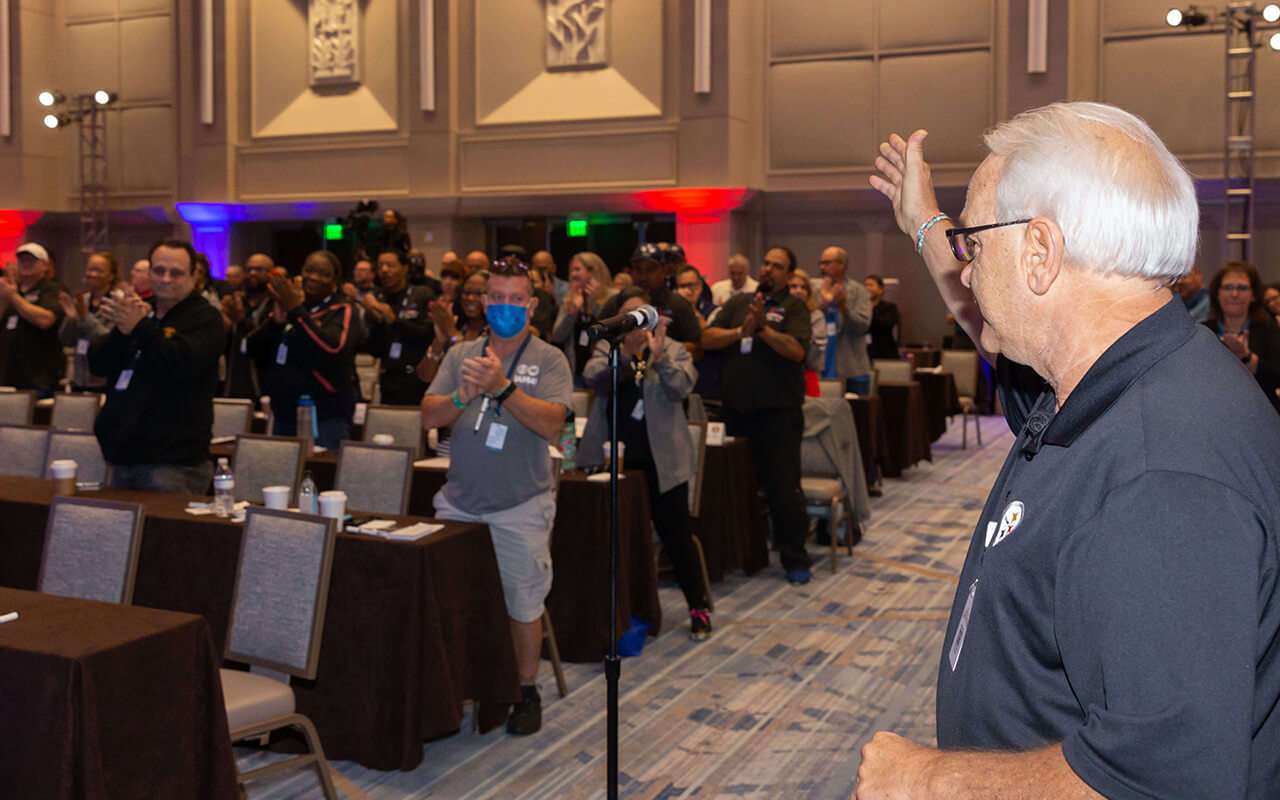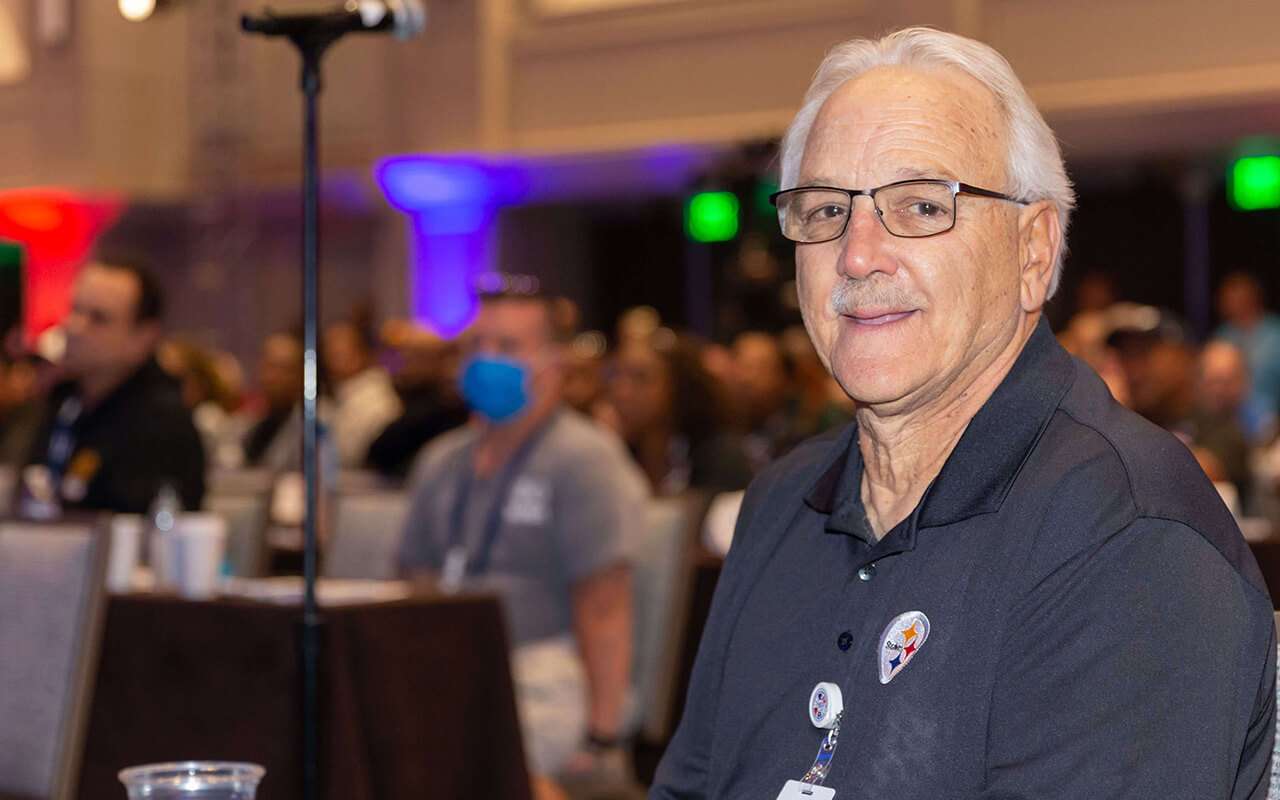 FAREWELL, OLD FRIEND!

Tony D bid a heartfelt farewell to the many whose lives he's touched over his long career as District Safety Director today. After an illustrious tenure, he is finally taking a much-deserved retirement. His dedicated service to Machinists Union members was honored with a touching tribute, read formally before the Convention delegates, along with hugs and well-wishes. Congratulations on a truly remarkable career, Brother Tony.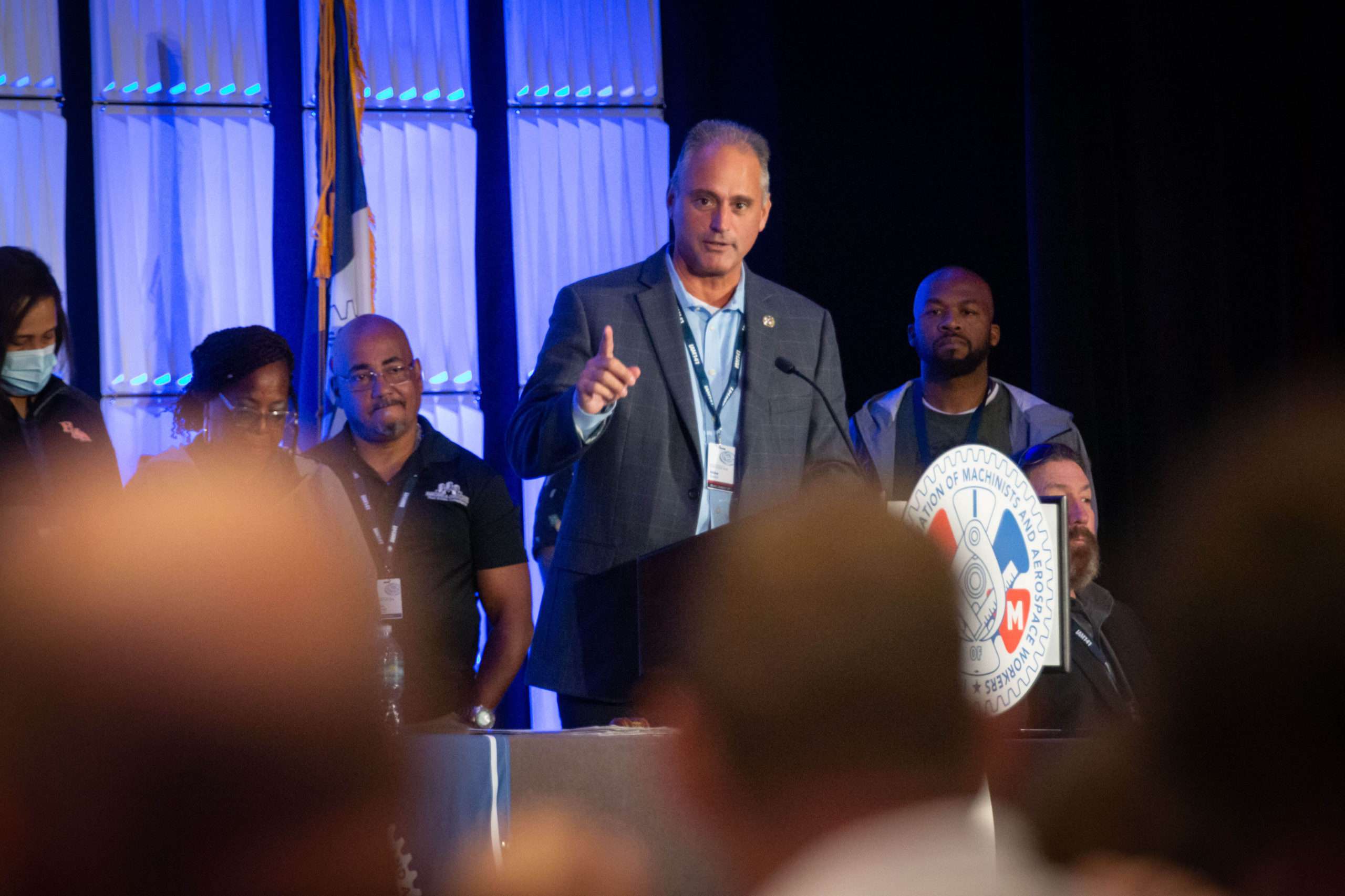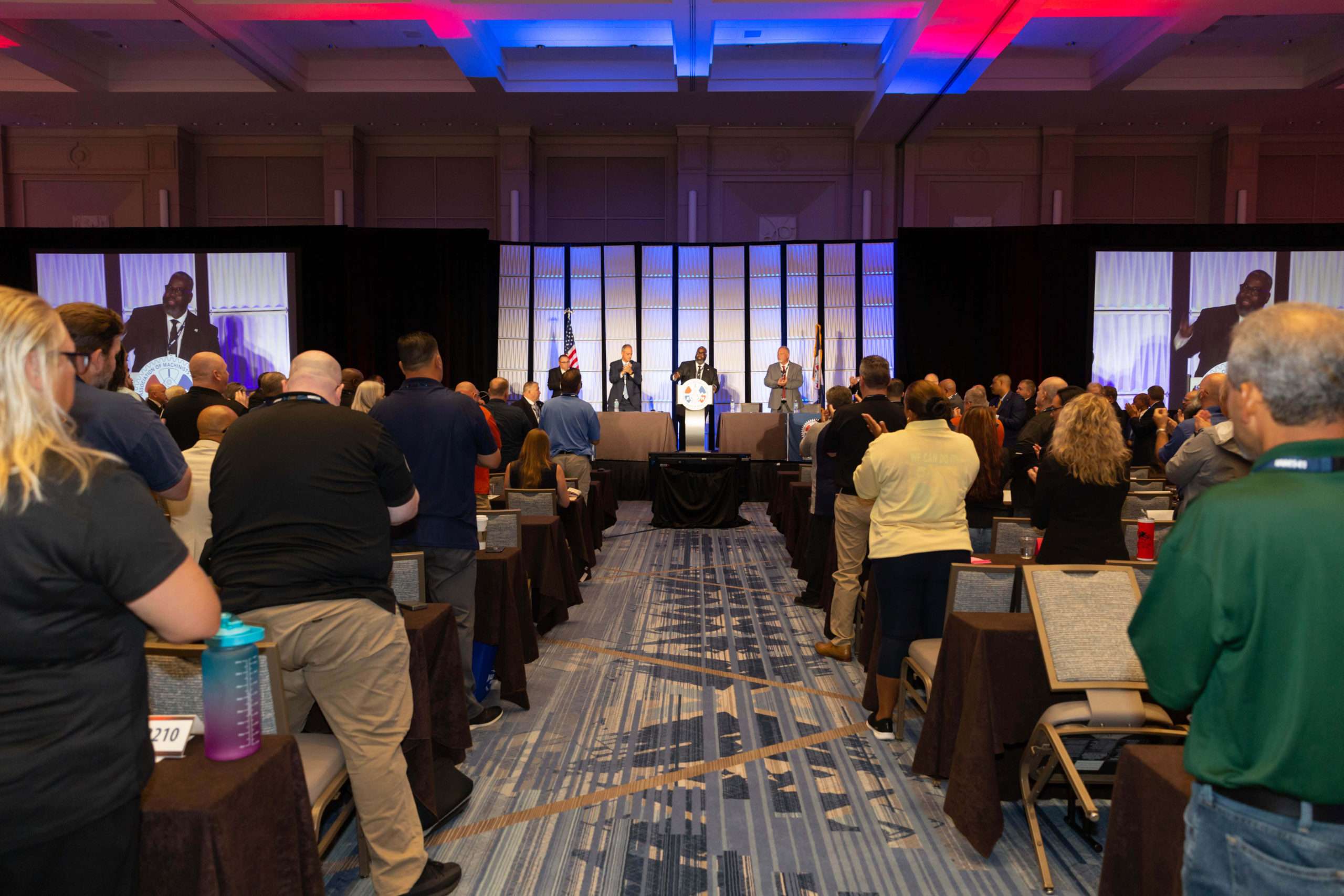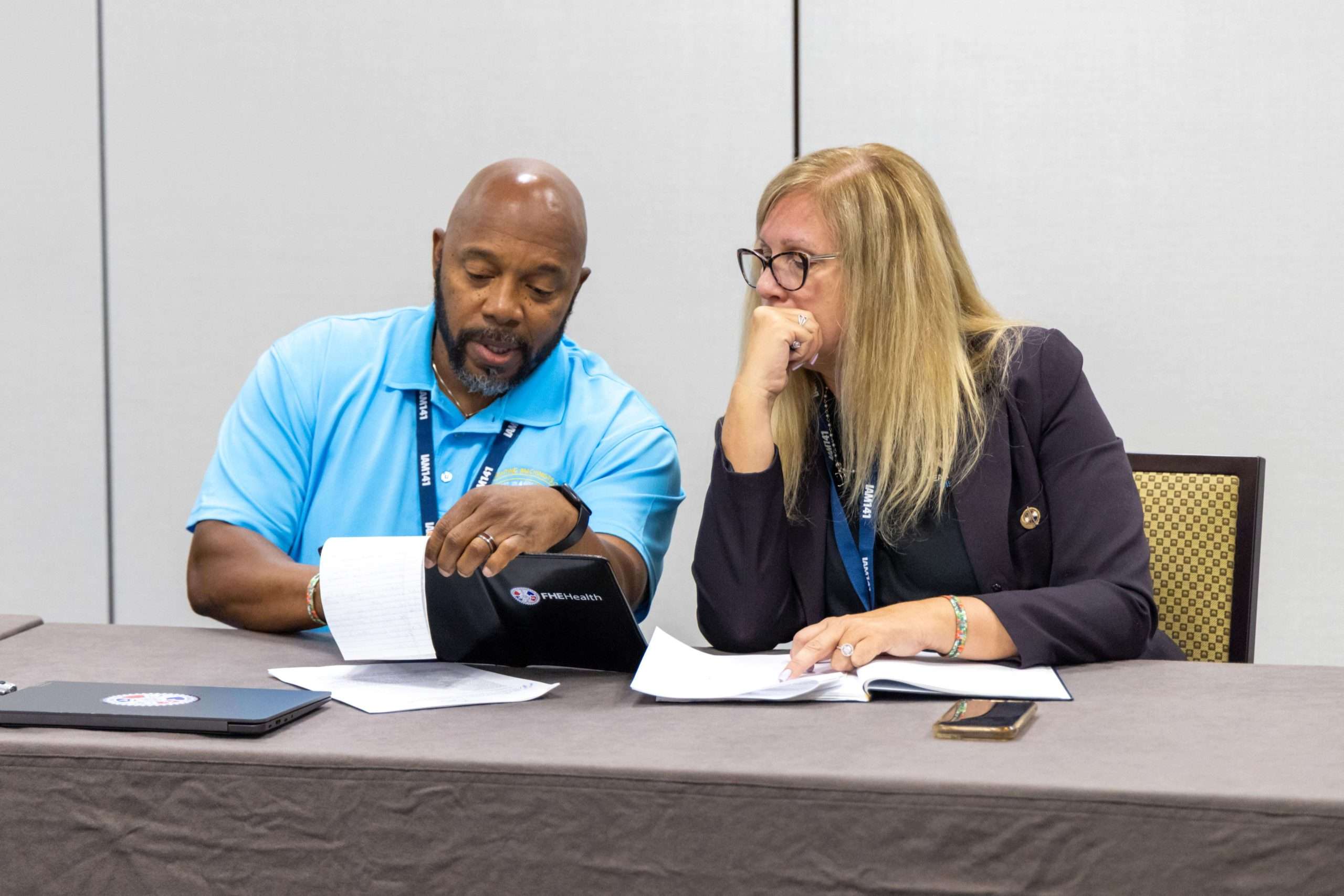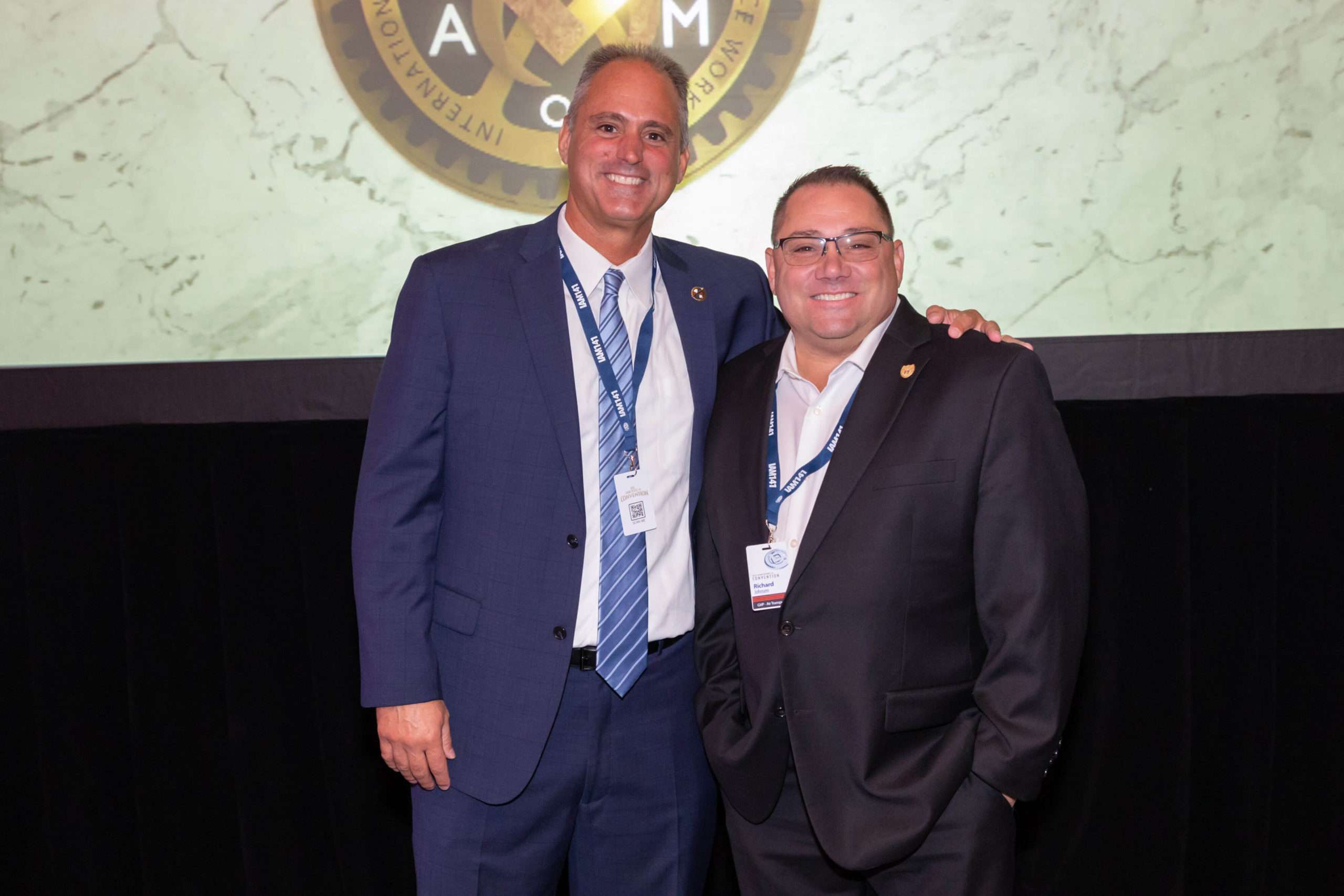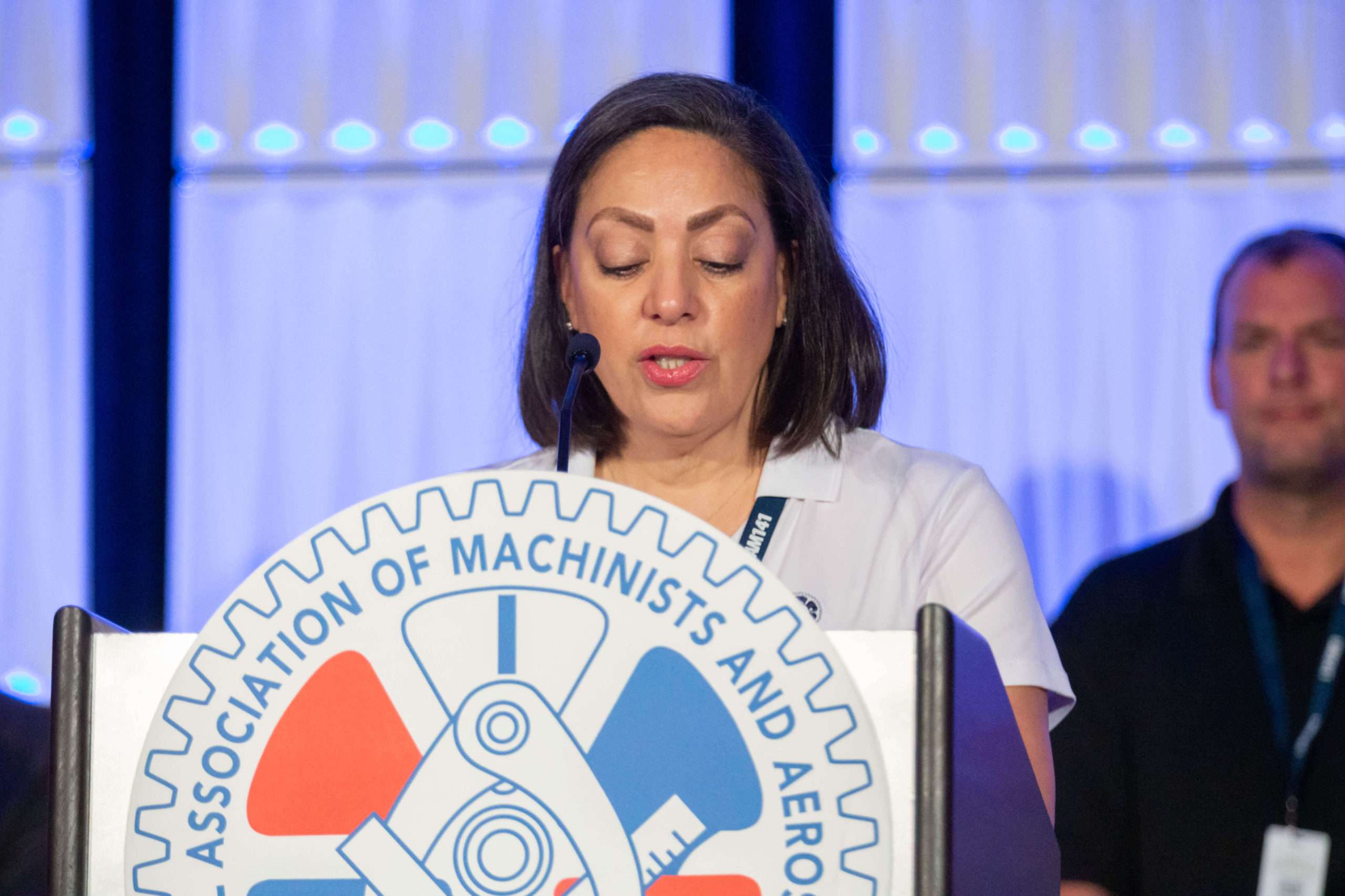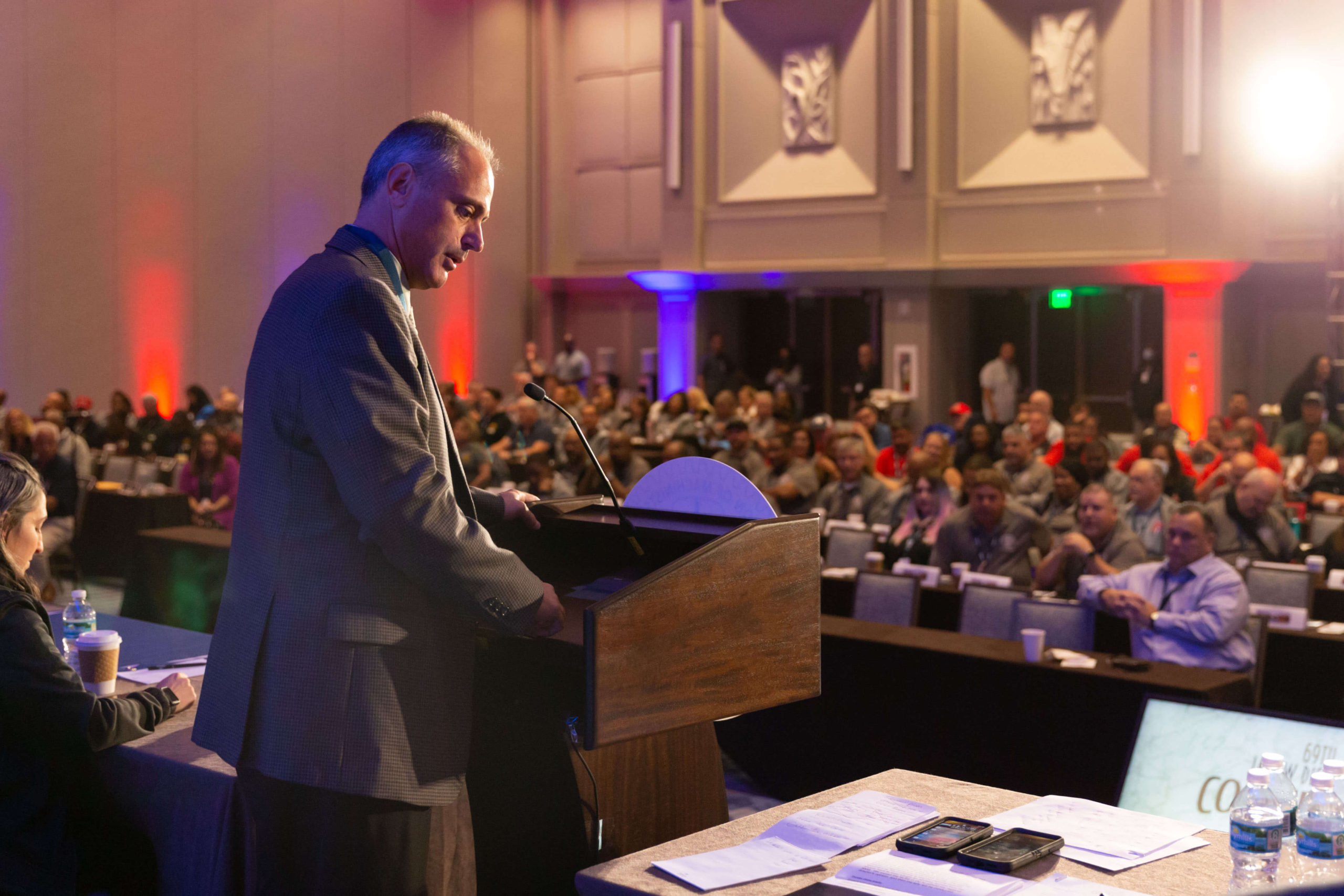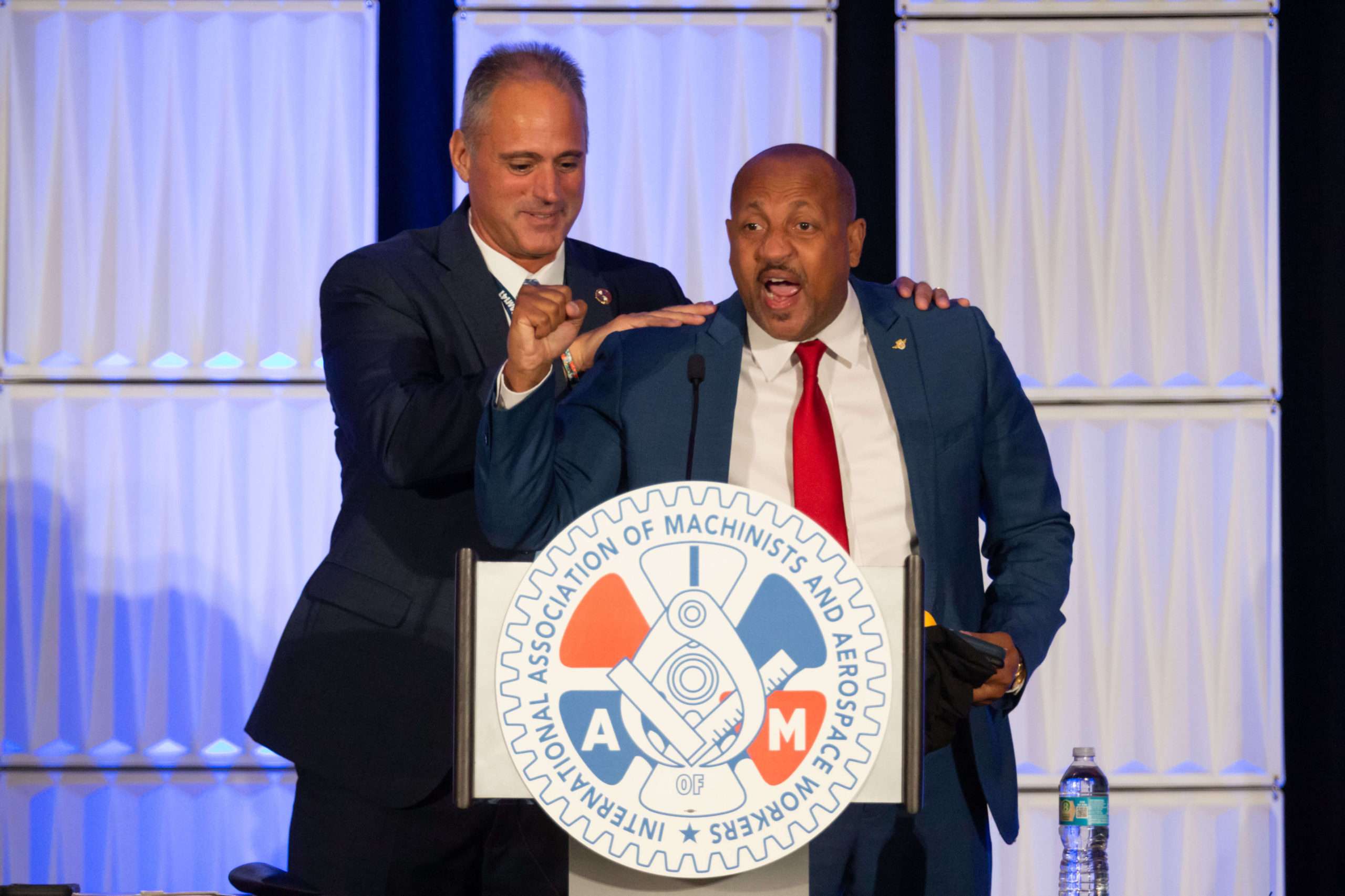 See the Full Gallery on Facebook >>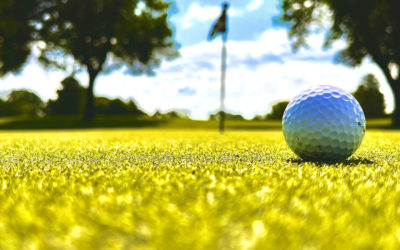 Paradise Pups: Golfing for Guide Dogs in HawaiiThe United Auto Workers are currently engaged in a historic, nationwide strike action in pursuit of fair wages and ending the chronic exploitation of American manufacturing workers. Among the workplace improvements the...