Stay up to date with all the latest news and information from the District 141 of the Machinists Union

Here's What Could Happen if UAW Wins a 4-Day Workweek for Automakers
The United Auto Workers (UAW) are currently engaged in a historic, nationwide strike action in pursuit of fair wages and ending the chronic exploitation of American manufacturing workers. Among the workplace improvements the union is seeking may seem far-fetched: a four-day, 32-hour work week. 
However, the idea may not be as radical as it might seem. In fact, more than half of employers in the U.S. have already taken a look at implementing the 4-day work week as part of their policies. Moreover, experts say that giving employees a better work/life balance can improve productivity and increase profits. 
According to a June survey from ResumeBuilder.com, many employers are adopting or considering a four-day workweek. The poll of 976 business leaders found that 20 percent already provide a four-day week for employees. Another 41 percent of respondents said they intend to pilot a four-day schedule soon. In total, a majority of companies surveyed are either implementing or planning a switch to a condensed 32-hour workweek within the coming months and years.
It's also significant that the United Auto Workers champion the four-day workweek. The five-day workweek itself was born in the same automotive factories that are today marching for a 32-hour week. In other words, it's not an impossible goal for the UAW to achieve. 
Here are a few ways a UAW win could affect you.
Your Employer Will be More Likely to Give You a 3-day Weekend.
With nearly 150,000 active members, the UAW represents one of the largest groups of workers in the country. If the union succeeds in securing a 32-hour workweek, it would mark the most significant adoption of the shortened schedule to date in the United States. Employers across industries and sectors would be keen to observe the impacts on productivity, worker satisfaction, and company bottom lines. 
The potential effect of the UAW's innovative proposal means all eyes will be on the outcome – paving the way for other organizations to implement and benefit from 4-day schedules once the 32-hour week is proven effective at such a scale.
Based on the positive outcomes other employers have seen after transitioning to a 4-day week, there are strong indications that the shortened schedule could also work well for automotive companies. Across industries, organizations that have adopted 32-hour weeks report boosted productivity, improved morale, and lower absenteeism alongside unchanged or even increased revenues and profits. With similarly promising results observed across disparate sectors, the auto industry stands to benefit from the 4-day schedule in the same ways. 
If the 4-day week succeeds for automakers, employers everywhere will take notice, meaning your employer will see the benefits such a policy could bring to your workplace. 
Your Employer Could Make More Money, Attract Talent, and Increase Productivity
Most employers that have transitioned to a 4-day workweek report positive impacts. In a survey, 84% of business leaders said the shortened schedule helped their company attract and retain top talent. Additionally, 88% stated the 4-day week positively affected profitability.
Here is one way to rephrase and cite that quote from Max Shek:
According to the survey by ResumeBuilder.com, compressed workweeks lead to higher employee morale, engagement, and efficiency. 
Max Shek, founder of nerDigital, echoes those findings in his company's experience: "Firstly, employee morale and engagement have significantly improved. Our team members are more motivated, energized, and happier in both their personal and professional lives," he said. 
"This positive mindset has translated into increased productivity and higher-quality work. Additionally, we have observed that employees are more focused and efficient during their working hours. The compressed work week has encouraged them to streamline processes, eliminate time-wasting activities, and optimize their workflows." 
Shek's first-hand account mirrors the broader data – 4-day weeks create happier, more productive teams. 
You Will Not Pay More for Your Next Car. 
Corporate media and the Big Three Automakers are working overtime to scare American consumers by claiming a UAW victory will increase car prices. However, as UAW President Shawn Fain points out, automakers have increased car prices to record levels already without waiting for any increases in labor costs. In fact, sticker prices have reached record highs – while at the same time, wages for factory workers have been suppressed. 
Lower wages do not lead to lower prices for consumers. Instead, they lead to higher profits for companies. According to an analysis by the Economic Policy Institute, the big three American automakers – Ford, General Motors, and Stellantis – saw their profits nearly double over the past decade, totaling $250 billion between 2013 and 2022. Over the most recent UAW contract period, which expired last week, these companies experienced substantial gains, with vehicle prices rising 30% and CEO compensation increasing 40%. However, worker pay only grew 6% over the same 4-year period. The data reveals a grotesque growth in profitability for automotive companies in recent years, while workers have not shared equitably in these gains.
Higher wages and a 32-hour week can easily come from these titanic profits without raising consumer prices. Market competition will also deter any attempt to push higher prices. 
Currently, the UAW is limiting the strikes to factories that produce only a handful of vehicles with good inventories at dealerships. These include Ford Broncos, Rangers, Jeep Wranglers, and GMC Vans production lines.
You Will Not Make Less Money With a Shorter Week
The UAW is asking for three-day weekends to improve work/life balance for factory workers, not because they want to bring home smaller paychecks. Unified workers are calling for a shorter workweek – and pay raises that will replace the money lost with an extra day off. 
Extending family time for UAW members would also require automakers to keep the same 40-hour pay rates and start overtime pay for time at work over 32 hours a week. For the 4-day week to catch on, frontline workers must become advocates for the change. That won't happen if it includes pay cuts. Workers are more likely to support and advocate for shorter weeks if they don't face negative financial consequences. Maintaining pay makes a 4-day week more appealing.
More information about how a 4-day week has worked in real-world examples can be found at 4dayweek.com.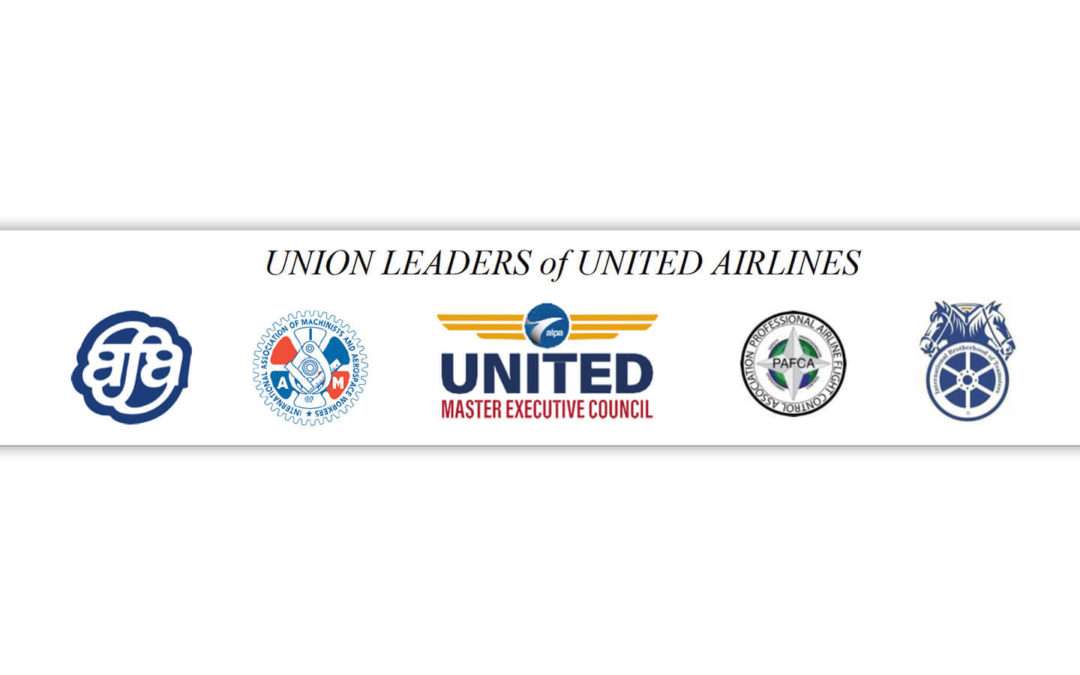 Important Letter from the United Labor Coalition Just over one year ago, the United Airlines Labor Coalition raised its concern over United's codeshare agreement with Emirates Airlines, based partly on accounts of unfair labor practices and employee intimidation in...