Happy Independence Day, Machinists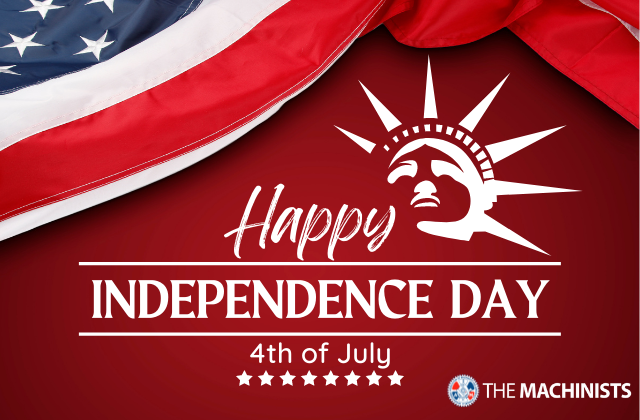 Dear Sisters, Brothers, and Friends of the IAM,
Independence Day is the day Americans celebrate freedoms and the signing of the Declaration of Independence. While many Americans will enjoy a long weekend, a vacation, or other celebrations, millions more will be on the job.
Workers will be celebrating independence to live a free and democratic life this holiday. We split from other governments and fought for independence to enjoy the freedoms we have today.
Our country's brave soldiers, police, firefighters, and first responders all come to mind, but let's also remember the thousands of IAM members who assist our military in keeping us safe, and our members who make it possible to travel to see family and friends.
On this Fourth of July, let's honor our brave heroes who fought for our nation's independence, our military veterans who protected our freedom, and all the service men and women who continue to keep us safe.
As we celebrate our nation's 246th birthday, let us all be grateful for our freedoms, those who made it possible, and those who continue to do so.
In solidarity,
Robert Martinez Jr.
IAM International President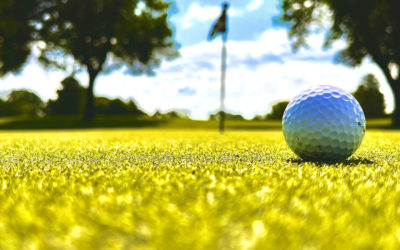 Paradise Pups: Golfing for Guide Dogs in HawaiiThe United Auto Workers are currently engaged in a historic, nationwide strike action in pursuit of fair wages and ending the chronic exploitation of American manufacturing workers. Among the workplace improvements the...