/* social sharing plugin styles */ .dd-spl3 .supsystic-social-sharing a { background-color: #0c0c0d!important; color: #cf7d72!important; margin-left: 5px; margin-right: 5px; } .dd-spl3 .dd-share .supsystic-social-sharing a.social-sharing-button.sharer-flat.facebook:hover, .dd-spl3 .dd-share .supsystic-social-sharing a.social-sharing-button.sharer-flat.twitter:hover, .dd-spl3 .dd-share .supsystic-social-sharing a.social-sharing-button.sharer-flat.pinterest:hover, .dd-spl3 .dd-share .supsystic-social-sharing a.social-sharing-button.sharer-flat.stumbleupon:hover { background-color: #0c0c0d!important; } .dd-spl3 .supsystic-social-sharing .sharer-flat.sharer-flat-8 { width: auto!important; } /* style the category links */ .dd-spl3 .dd-categories a { color: #cf7d72; } .dd-spl3 p.et_pb_title_meta_container { padding-bottom: 5px; } .dd-spl3 .dd-categories a:hover, .dd-meta-author a:hover { opacity: 0.66; } /* set divider margin */ .dd-spl3 .dd-divider { margin-bottom: 0!important; } /* increase paragraph padding */ .dd-spl3 .dd-post p { padding-bottom: 2em; } /* style the comment form */ .dd-spl3 .dd-comment-form .form-submit { float: none; } .dd-spl3 .dd-comment-form.et_pb_comments_0 .et_pb_button, .dd-spl3 .dd-comment-form.et_pb_comments_0 .et_pb_button:hover { padding: 9px 20px!important; } /* responsive media queries */ @media only screen and (min-width: 981px) { /* Remove default padding from body area on desktop*/ .single #left-area { padding-bottom: 0; } } @media only screen and (max-width: 479px) { /* remove boxed layout effect on mobile*/ .dd-spl3 .dd-row { width: 100%!important; } }
FAA Fines Against Unruly Passengers Reach $1M
[supsystic-social-sharing id='3']
The U.S. Department of Transportation's Federal Aviation Administration (FAA) has proposed another $531,545 in civil penalties against 34 airline passengers for alleged unruly behavior, bringing the total for 2021 to more than $1 million. Since Jan. 1, 2021, the FAA has received approximately 3,889 reports of unruly behavior by passengers, including about 2,867 reports of passengers refusing to comply with the federal facemask mandate.
From FAA.gov
Willis Towers Watson, a risk mitigation and liability consultant company, conducted the survey from August 18 through 25.  The company has more than 300 aviation specialists in 35 locations and advises airlines about reducing ground handling losses, improving safety practices and liability costs, and the impacts of COVID on the industry. 
With full General Use Authorization for the Pfizer vaccine,  an avalanche of private and public employers have created policies that require employee vaccinations. Within weeks of the FDA decision, dozens of large employers immediately began requiring vaccinations, with more than half of all employers in the nation (55%) expected to take action by the fourth quarter of this year. 
The dangers of a perpetual, lingering pandemic constitute a severe financial risk for airlines and other industries. Runaway COVID cases and hospitalizations are prompting a new round of travel restrictions for popular airline destinations, hampering the long-awaited recovery of airlines. These restrictions include new air travel limits at tourist hotspots like Hawaii, the Bahamas, Europe, Canada, and Mexico.
 In August, Delta CEO Ed Bastian told unvaccinated employees they would need to pay $2,400 in annual health insurance surcharges to help offset the monetary risk of employing them. According to Bastian, employee COVID-19 hospitalizations cost an airline an average of $57,000 each. With the highly transmissible Delta Variant, a single employee can infect dozens of coworkers, all of whom can miss up to a month or more of work. Companies with high numbers of unvaccinated workers are vulnerable to sudden, mass outages and crippling health care and liability costs. 
The survey found that a majority (52%) of employers are developing vaccination requirements they hope will be implemented soon, by the end of the year. These mandates could require vaccination proof to gain access to common areas such as breakrooms and cafeterias or comprehensive policies that require employees to stay current on their vaccinations as a condition of employment. 
Many of the 961 US-based companies that participated in the study indicated they are developing more than one vaccine requirement. Of the companies, 45% plan to require employees to provide proof of vaccination before returning to in-person work, and 34% say they will not hire or keep unvaccinated employees. An overwhelming majority, 79%, say that planned vaccine requirements will apply to all workers at the company. 
In all, the employers who responded to the survey employ 9.7 million workers. 
The pandemic has caused several additional burdens on employers beyond health care, employee absenteeism, loss of customers and predictable operations. More than two-thirds of employers (68%) have been forced to increase spending on communications programs designed to convince employees of the benefits and safety of vaccines, as well as how they can get vaccinated. Most employers (86%) absorb the majority of costs associated with COVID testing and 80% invest in contact tracing programs. 82% of respondents predict that COVID-related expenses will continue to threaten employee wellness over the next six months.
The fines are part of the agency's Zero Tolerance campaign against unruly passenger behavior. Earlier in August, the FAA sent a letter to airports requesting they coordinate more closely with local law enforcement to prosecute egregious cases. The FAA does not have criminal prosecutorial authority. The letter also requested that airports work to prevent passengers from bringing "to-go" cups of alcohol aboard the aircraft.
The FAA launched a public awareness campaign to engage with airline passengers, flight attendants, pilots and travelers on this issue. Campaign items to discourage unruly behavior include the FAA Kids Talk PSA and other content across its social media platforms.
Some of the new cases include:
$45,000 against a passenger on a May 24, 2021, jetBlue Airways flight from New York, N.Y., to Orlando, Fla., for allegedly throwing objects, including his carry-on luggage, at other passengers; refusing to stay seated; lying on the floor in the aisle, refusing to get up, and then grabbing a flight attendant by the ankles and putting his head up her skirt. The passenger was placed in flexi-cuffs and the flight made an emergency landing in Richmond, Va.

$42,000 against a passenger on a May 16, 2021, jetBlue Airways flight from Queens,  N.Y., to San Francisco, Calif., for allegedly interfering with crewmembers after failing to comply with the facemask mandate; making non-consensual physical contact with another passenger; throwing a playing card at a passenger and threatening him with physical harm; making stabbing gestures towards certain passengers; and snorting what appeared to be cocaine from a plastic bag, which the cabin crew confiscated. The passenger became increasingly agitated and the crew equipped themselves with flex cuffs and ice mallets to ensure the safety of the flight if his behavior worsened. The flight diverted to Minneapolis, Minn., where law enforcement removed the passenger from the aircraft.

$32,500 against a passenger on a Jan. 2, 2021, Southwest Airlines flight from Orlando, Fla., to Kansas City, Mo., for allegedly assaulting passengers around him because someone in his row would not change seats to accommodate his travel partner. He told his travel partner he would need to bail him out of jail for the physically violent crimes he threatened to commit. The captain returned the flight to the gate where law enforcement met the passenger. Southwest banned him from flying with the carrier in the future. The FAA does not put passengers on no-fly lists.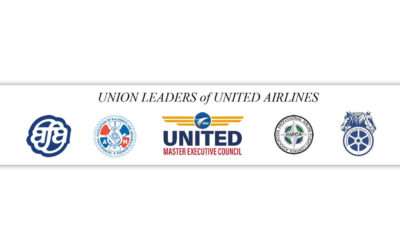 Important Letter from the...