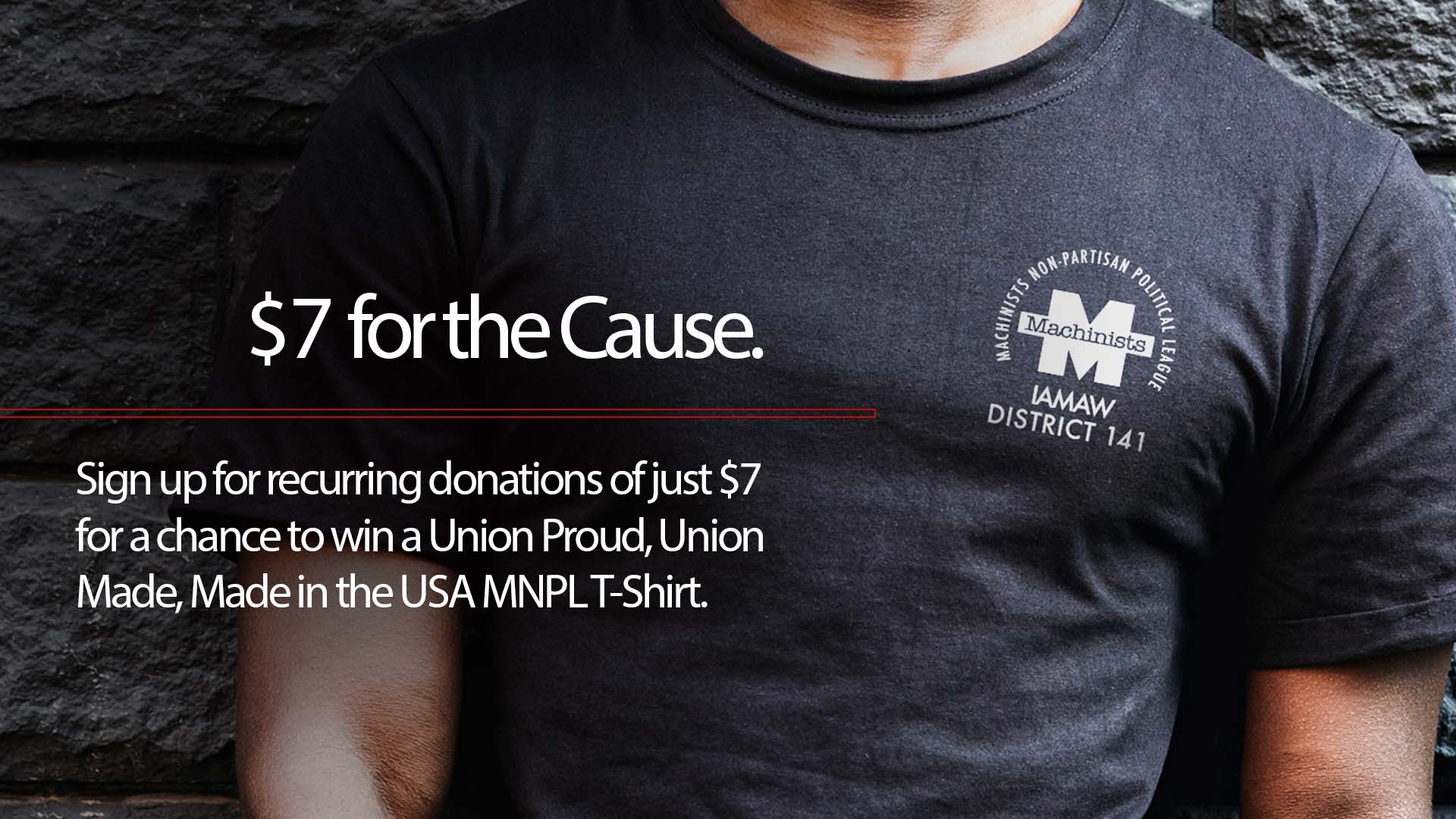 Enter to win a Union-Proud, Union-Made, Made in the USA, Machinists Union Legislative T-Shirt. Because Union.
Click the link below and fill out the online form to sign up for recurring payroll donations of any amount of $7 and over. Once you've completed the form, save it. (It's a fillable pdf.)
To be entered into the drawing, email your signup form to the IAMAW Legislative Department, along with your preferred shirt size and color. (Shirts come in red and black). 
Having trouble? Contact Legislative Director David Roderick for help with all this. Email him at Droderick@IAM141.org. Also, the form cannot be filled out online from some smartphones. David can help you with that, too. 
Thank you for supporting workers' rights on Capitol Hill. Winners will be announced on January 17. 
Fine print version: To participate in the raffle, members can visit THIS LINK to fill out an MNPL donation sign-up form for any amount over $7. Members can then enter the drawing by emailing the completed forms to Droderick@IAM141.org, along with their preferred shirt size and color. The Shirts come in red or black. Five winners will be selected and notified via email on January 17. 
Visit the IAMAW District 141 Legislative Page >