Domestic Abuse Awareness Day: Standing Together in Strength
Stay up to date with all the latest news and information from the District 141 of the Machinists Union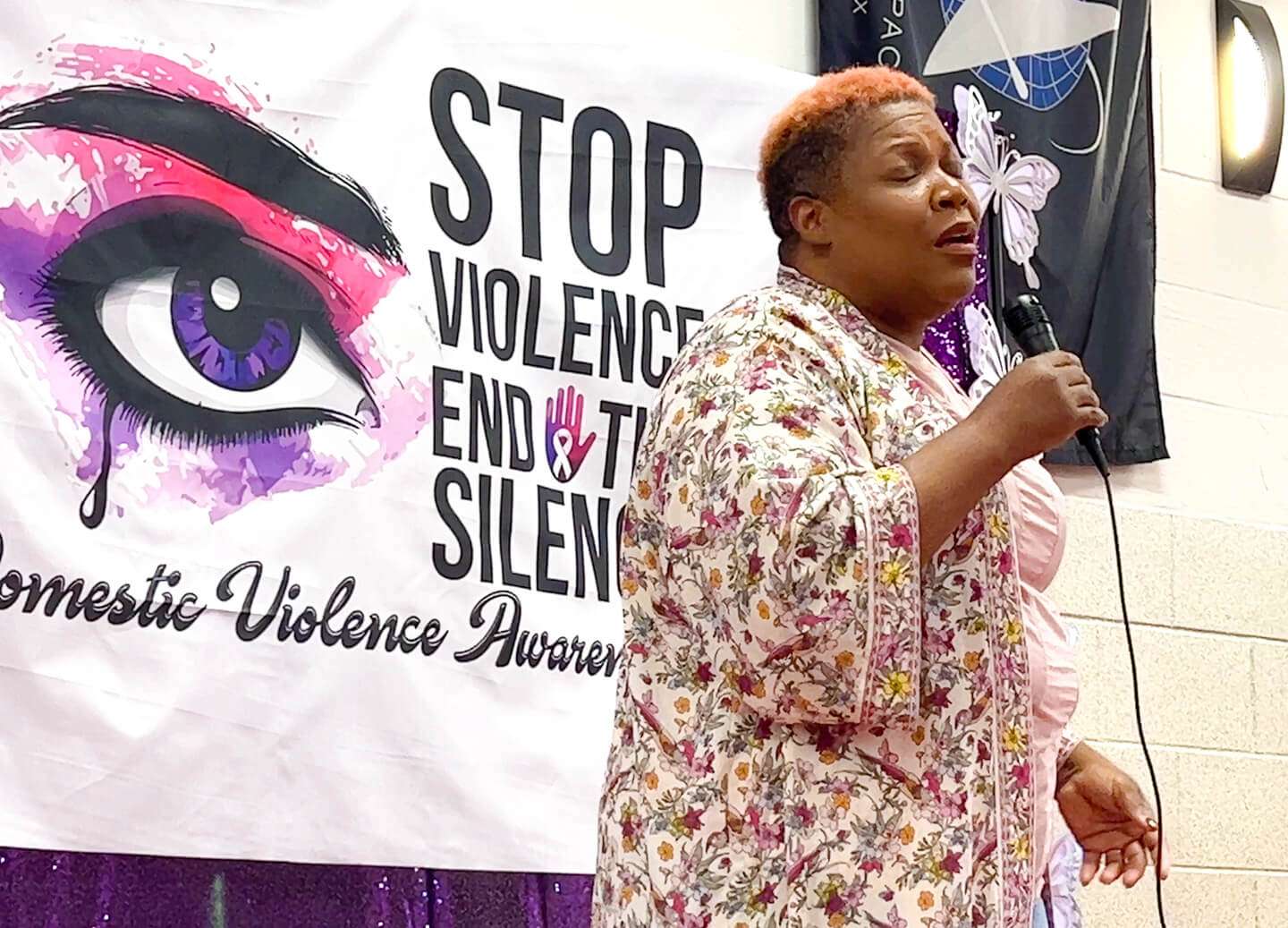 Domestic Abuse Awareness Day: Standing Together in Strength
Chicago, October 4th, 2023 – Machinists Union Local Lodge 1487 hosted a poignant Domestic Abuse Awareness Day event today, drawing a full house with standing room only. The event aimed to shed light on the various forms of abuse, some of which often go unnoticed, and to provide a platform for survivors to share their stories.
April Walker, President of the Local 1487 Women's Committee, led the effort to organize the event, along with her fellowess Committee members Kimberly Smith, Larainen Brooks-Tyler, Deena Pena, and Nikia Peoples. As a union leader and staunch supporter of women's issues, Walker emphasized the importance of solidarity among women. "Programs like this are important because they give women a chance to share our stories, to stand together in strength, and to let each other know that we are not alone," she remarked.
The event was graced by the presence of Grammy-Award Nominated Gospel vocalist Kim Stratton. She delivered a heart-wrenching performance of her gospel hit, "More Than Enough," after sharing a deeply moving personal story of her own experiences with abuse. Trapped in a toxic marriage, Statton recounted the challenges she faced, from a husband who tried to turn her children against her to his jealousy of her success. Today, she has transformed her "misery into ministry," inspiring countless others with her resilience.
Sheerese Croft delivered a deeply moving account, shedding light on the pain she endured and her journey to healing and empowerment. "I've lived with this my whole life, but I've never spoke on it," she began, capturing the attention of every attendee. The physical and emotional scars of her past were evident, but so was her resilience.
 Sheerest highlighted the facade many victims wear: "Everything might look good on the outside, but you have no idea what's going on on the inside. I've put up a good front for years." "I covered the scar on my back with a tattoo," she shared, symbolizing her early efforts to hide her experiences.
Her decision to share her story at the event was a significant step in her healing journey. "Today, I'm here, sharing my truth," she declared with determination. "I'm tired of hiding, tired of pretending. Today, I'm not scared anymore."
The audience responded with strong support, reflecting the profound impact of her words and the shared experiences of many in the room.
Shelly Marsh, a Director of the award-winning WINGS Program, provided insights into the various forms of abuse, many of which remain hidden. These can include financial, cyber, and spiritual abuse. The WINGS Program aims to provide emergency housing, integrated services, education, and advocacy to end domestic violence. The program's emergency shelters house those fleeing violent situations, offering refuge and critical services.
The event also saw the attendance of IAMAW District 141 Assistant General Chair Andrea' Myers, who flew in from Detroit to show her support, further highlighting the event's significance and the community's solidarity.
Also in attendance was Machinists Union District Legislative Director David Roderick, who has been helping lead efforts to reduce cases of air rage, which disproportionately harm female gate agents and flight attendants. "People who think they can physically and verbally abuse our gate agents are the same people who think they can abuse their partners at home," he said. "If we can help stop abuse behind closed doors, we will go a long way towards preventing abuse in public."
Addressing the persistent challenge of domestic abuse, events such as this are pivotal in heightening awareness, providing vital support, and building a resilient community united against violence.
To learn how you can support the WINGS program and its mission to end domestic violence, visit their website at WINGSprogram.com.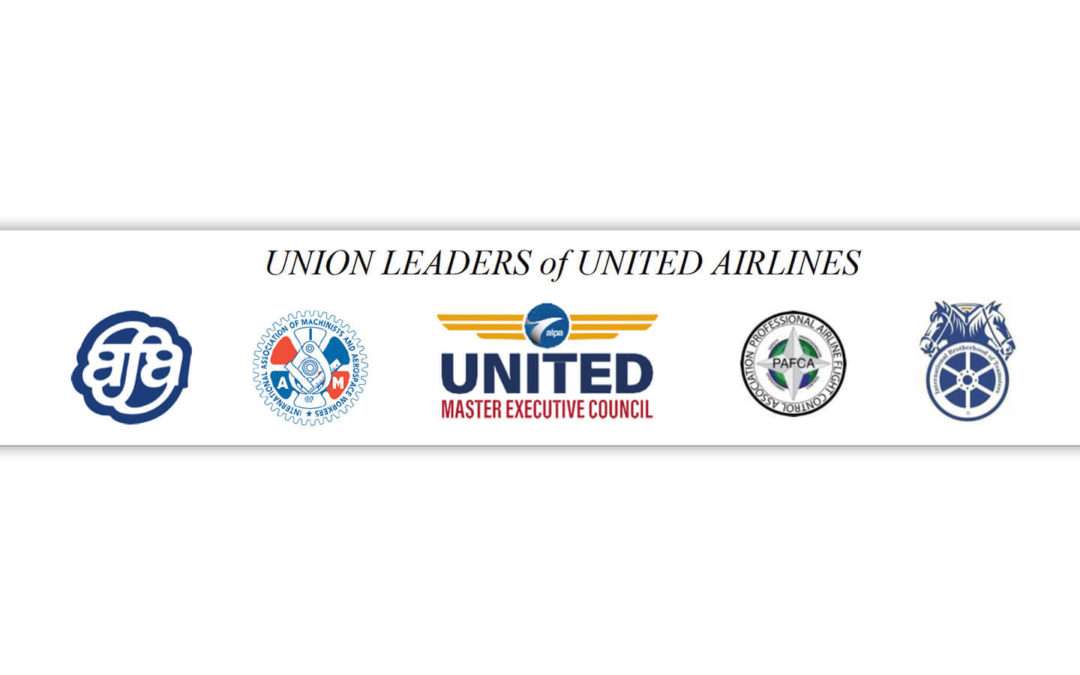 Important Letter from the United Labor Coalition Just over one year ago, the United Airlines Labor Coalition raised its concern over United's codeshare agreement with Emirates Airlines, based partly on accounts of unfair labor practices and employee intimidation in...