Delta Air Lines Will Charge Unvaccinated Employees $200 a Month
[supsystic-social-sharing id='3']
According to Delta CEO Ed Bastian, employees who refuse to get vaccinated will have to pay a $200 a month insurance surcharge to help offset the financial burden they create for the company.
The policy, announced in a memo this week, will make Delta the first company of its size to require unvaccinated workers to help pay for a portion of the financial risk involved with employing them. According to Bastian, each employee hospitalized with COVID 19 costs the airline an average of $50,000. Delta self-insures its workforce, which means the company has to bear the brunt of employees' COVID-related health care.
"The average hospital stay for COVID-19 has cost Delta $50,000 per person," Bastian wrote in the memo. "This surcharge will be necessary to address the financial risk the decision to not vaccinate is creating for our company," he continued. 
"In recent weeks since the rise of the B.1.617.2 variant, all Delta employees who have been hospitalized with COVID were not fully vaccinated," he said. Bastian estimates that 70% of employees are already at least partially vaccinated.
Delta was the first US airline to impose vaccine mandates when it began requiring new hires to show proof that they had received a COVID vaccination. However, until now, Delta had stopped short of extending the requirement to all employees. 
The $200 a month surcharge will apply to employees' health insurance premiums and are set to begin on November 1.
In addition, unvaccinated employees will need to turn in weekly COVID tests and must wear masks indoors. Delta employees get "Pay Protection" when they contract a COVID-related illness and have to miss work. Starting September 30, only vaccinated employees who experience a breakthrough infection will qualify for the program. Unvaccinated employees will have to use their sick banks.
Earlier this week, the Pentagon ordered all US Military Servicemembers and civilian contractors to be vaccinated. In making that policy announcement, Defense Secretary Lloyd Austin previewed much of the same reasoning behind the Delta memo. Citing the impact that widespread COVID infections could pose to military readiness, he ordered that servicemen be vaccinated "immediately." The Federal Government is the largest employer in the US.
Other large companies require proof of immunity to COVID of their workforces, including many of Delta's competitors. United Airlines, Frontier, Hawaiian, Cathay Airlines, and Air Canada are now requiring employees to be vaccinated against COVID-19. Alaska Airlines is considering a similar move, citing this week's FDA General Use Authorization of the Pfizer vaccine.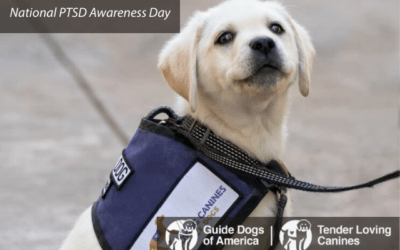 Guide Dogs of America –...