Huge Investments for Machinists Union Aerospace Workers
Qatar Airways announced this week that they would purchase 34 new Boeing 777X freighters and a surprise purchase of Boeing 737 MAX, both of which are built by IAM members. These orders will significantly impact IAM members at Boeing in the Pacific Northwest and IAM aerospace members throughout the nation.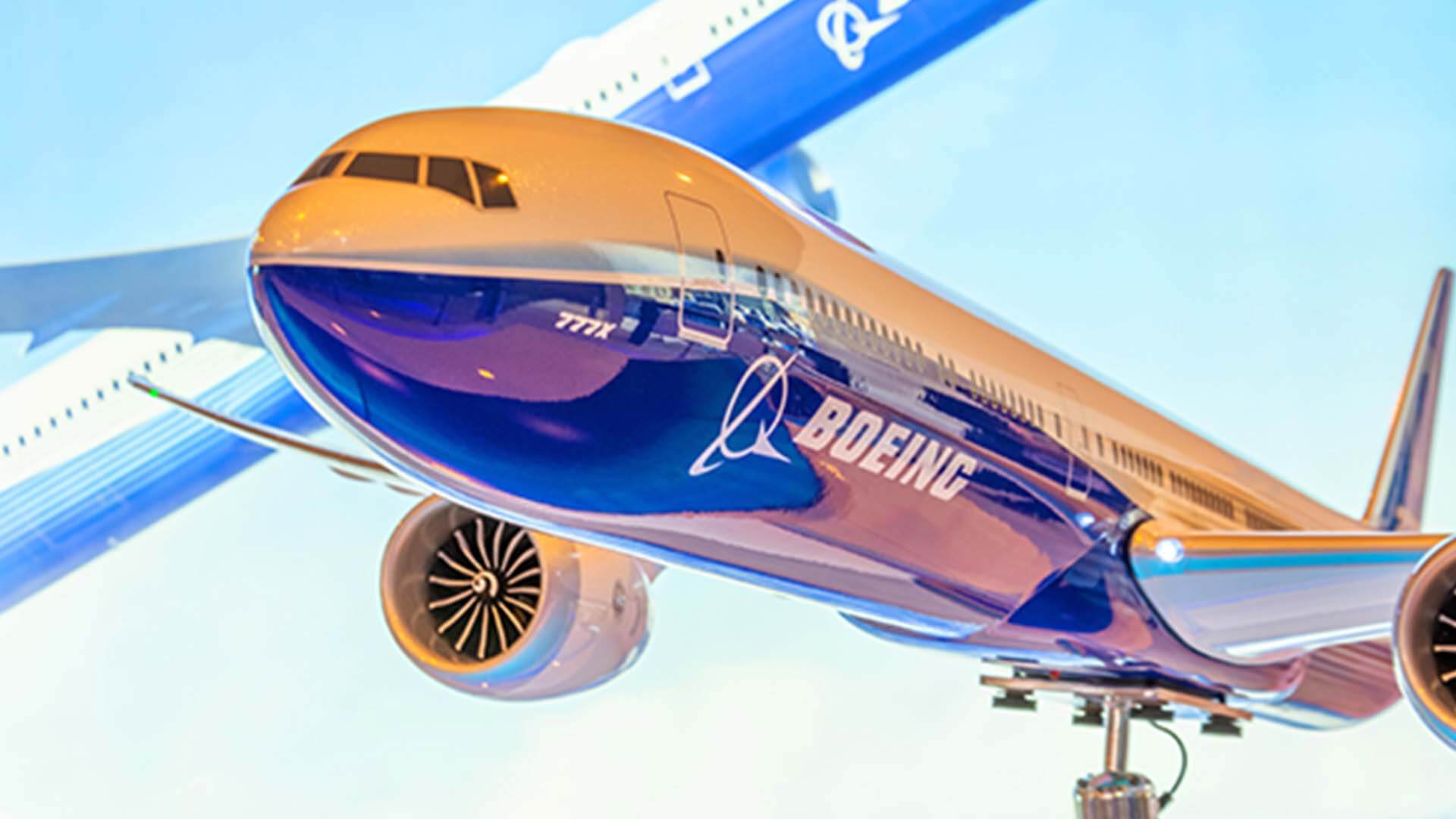 The deal's announcement occurred at a White House signing ceremony attended by IAM District 751 President and Directing Business Representative Jon Holden.
"The IAM represents tens of thousands of members in the aerospace industry who welcome this long-term investment," said IAM International President Robert Martinez Jr. "This investment, championed by the administration, signals an understanding of the impact of one of our nation's most vital manufacturing sectors. IAM District 751 members are some of the most dedicated and skilled workers in the world, thanks in large part to being part of a union that gives them a voice in strengthening the aerospace industry. Today's announcement gives hope to so many communities that will benefit from the good union jobs this investment will create."
"Today's investment recognizes the partnerships that helped make Washington state the hub for the Aerospace industry," said IAM District 751 President and Directing Business Representative Jon Holden. "The IAM has trained aerospace workers since 1935, and it was made possible through collaboration. We help provide pathways into aerospace jobs in our communities through aerospace training and state-registered apprenticeship programs. The Puget Sound community will benefit from the good-paying family-wage jobs. On behalf of IAM District 751, I want to thank all parties for not only the future investment in our community but in our nation."
"The world is beginning to see what we've always known – that Ohio workers are the best at what they do, and that the future of advanced manufacturing is in our state," said U.S. Sen. Sherrod Brown (D-OH). "GE Aviation has been driving that innovation and growth for years, building on Ohio's rich aviation heritage. They're such an asset to Ohio, and this deal is a huge win for the Ohio workers who are part of GE."
READ: Qatar seals Boeing freighter deal with surprise 737 order Reuters
"I along with our Brothers and Sisters in the Puget Sound and the entire aerospace industry welcome the great news on the new orders," said IAM Western Territory General Vice President Gary R. Allen. "The aerospace industry is one of the best sectors in the Western Territory that provides good-paying jobs. Jobs that help build strong communities throughout the West including the Puget Sound area."
"Another boost to our members working in the aerospace industry," said IAM Aerospace General Vice President Mark Blondin. "Once again, this proves how much our members' skillsets are valued in the industry. We continue to build the best products in the world, and this investment is proof." 
"I am proud of the role our members throughout the nation play in making this type of investment possible," said IAM Eastern Territory General Vice President Brian Bryant. "The impact will be felt not only in the Puget Sound but also in IAM stronghold states such as Kansas, Connecticut, and Ohio."