In January the FAA issued an order directing staff to pursue a "zero-tolerance" policy for cases relating to interference with crewmembers and other unruly conduct on board aircraft. The move follows a year that has shattered records for the numbers of attacks against airline workers. 
The IAM is calling for stronger legislation with stiffer penalties against unruly passengers who assault customer service agents and other airline workers. Until these incidents end, our union will keep pushing for enforcement of laws, because air rage seems to be a never-ending issue that current penalties haven't been able to stop.
The Machinists Non Partisan Political League seeks to advance public policy that benefits airline and aerospace workers. To support the work of the MNPL, please consider recurring, automatic donations of any amount today. Click Here to start supporting this important work.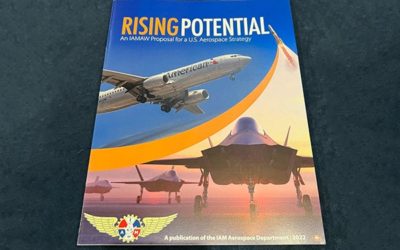 New Machinists Union Report...