Stay up to date with all the latest news and information from the Machinists Union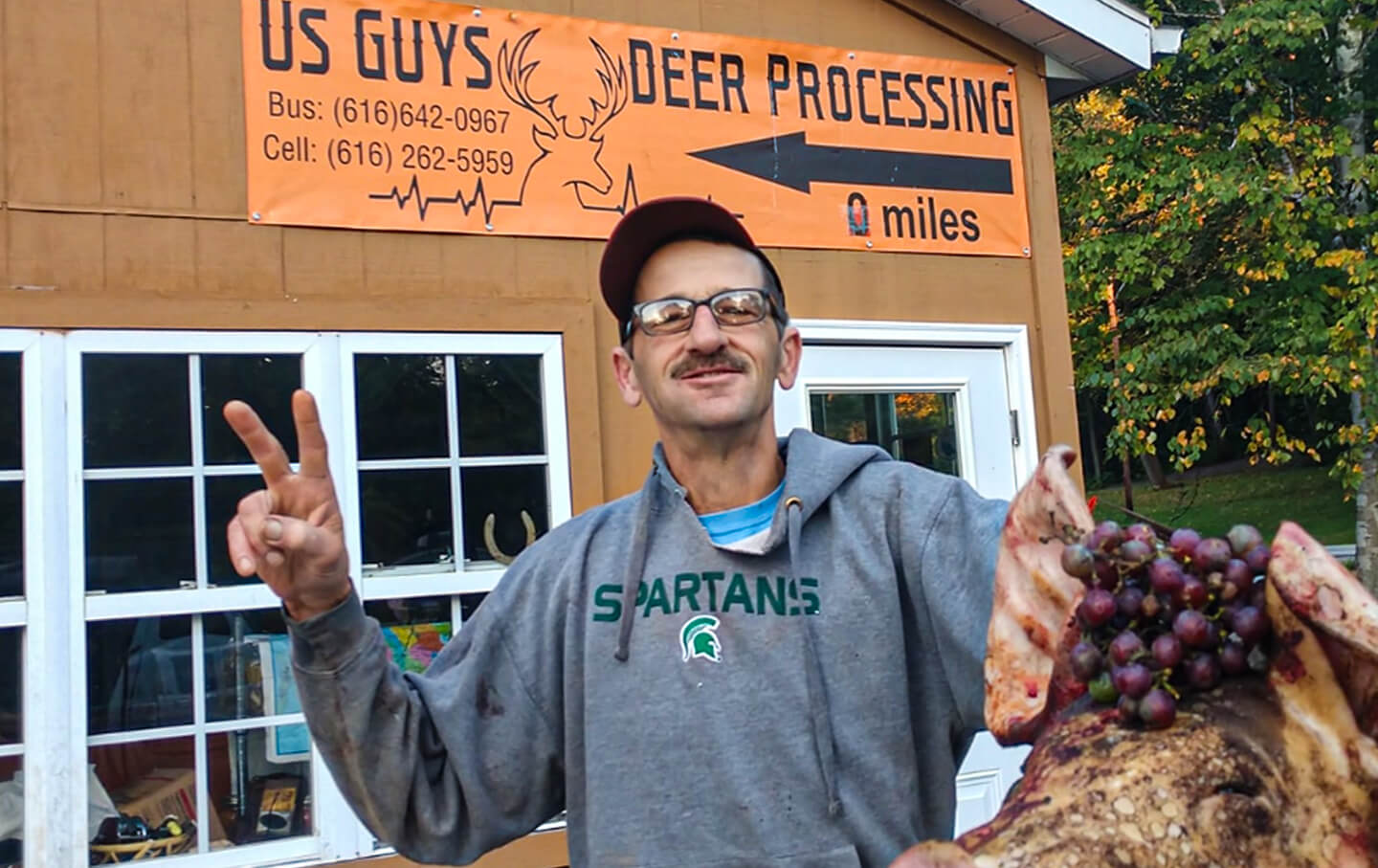 Owner of US Guys Processing, Darin Wilbur. Wilbur was found guilty in a criminal case of child endangerment at his business which resulted in a teenager losing his right hand in a meat grinder. He was fined $500 plus costs for the violations.
$500 Fine for Employer Behind Gruesome Teenage Amputation Incident
On August 8, 55-year-old Darin Wilbur was fined $1,143 for hiring a minor to perform a hazardous job, leading to the young worker's hand being lost in a meat grinder, according to Michigan Attorney General Dana Nessel.
The amputation happened on November 19, 2019. According to a state filing, a 17-year-old employee of US Guys Processing in Iona County, Michigan, was operating a meat grinder when his right hand was pulled into the machine.
Soon after the injury, the Michigan Wage and Hour Division took Wilbur, who was supervising him at the time of the accident, to court. The investigation found that Wilbur had illegally ordered the teen to perform work listed as "hazardous" by the State of Michigan. Investigators also found that he failed to secure a work permit for the minor, as required by Michigan law.
The Division's findings were submitted to the State Department of the Attorney General to pursue a criminal complaint. In August, Wilbur pleaded guilty to the charges.
After the guilty plea, Ionia County District Judge Raymond Voet fined Wilbur $500, plus an additional $148 in fees owed to the teen. Wilbur was also responsible for a "costs" payment to the court.
In passing the sentence, Judge Voet said there was no compelling reason for jail time or probation. He added that child welfare laws clashed with the views of many area residents.
"Ionia County is a farming county, and I know a lot of people in this county view children working, sometimes around dangerous machinery, as part of growing up," Judge Voet said of the case. He added that the minor would have turned 18 anyway, saying, "Two months later, we wouldn't even be here." Additionally, Judge Voet found that Wilbur had told him to "be careful" working with the meat grinder and was unaware of the need to secure work permits for young workers.
"Our labor laws were written to protect children from dangerous workplaces; however, they lack the teeth needed to properly hold bad employers accountable for violations," said Nessel at the time of Wilbur's plea. "This case highlights the need to strengthen these protections, as well as the consequences for violations, and I look forward to working with the legislature on this critical work to protect the state's youth."
Nessel called on the legislature to re-evaluate the fines for employing minors without the requisite permits and the current statutes and penalties surrounding using children in hazardous occupations, a misdemeanor.
US Guys Processing workers are not unified and do not possess union rights to file grievances when their employer violates the terms of their employment. They also cannot file actionable safety reports or request regular inspections of the facilities, as union members can do.
Front-line workers can file a safety report anytime in the heavily-unified airline industry. These reports are known as Ground Safety Action (GSAP) or Air Safety Action (ASAP) reports, effectively make every employee a fully-deputized safety inspector. The reports are non-punitive, meaning that union members will not face discipline if they report a safety violation or close calls involving their airport duties.
Non-Union employees often have no legal recourse if exposed to unsafe conditions at work. For most, taking a matter to court is too expensive and time-consuming to be a realistic option.
In 2022, a spate of state legislatures enacted measures to roll back child labor laws. Many would make the violations that led to the Michigan teens injuries legal by removing penalties such as fines and jail time for offenders.
Federal regulations ensuring basic safeguards for child workers were established almost a hundred years ago. The child labor regulations have led many to believe that placing teens and children in unsafe working conditions was a thing of the past. In fact, there has been a surge in breaches of child labor laws, even as state legislators are increasingly trying to dilute the criteria safeguarding children at work.
According to a study by the Economic Policy Institute, there's been a 37% increase in minors working in contravention of child labor laws over the past year alone. Furthermore, in the last two years, a minimum of 10 states have either introduced or approved laws that diminish child labor protections. These efforts to undermine state-level child labor regulations are driven by a concerted push from industry factions aiming to weaken nationwide federal standards. Even worse, the level of child endangerment is likely much higher, as most cases go unreported or even unrecognized as instances of child abuse. As Judge Voet points out, many victims of such abuse consider their mistreatment a normal part of growing up.
Tougher penalties for child labor violations could help reduce the number of children and teens hurt and killed by abusive and exploitative employers. Still, these measures are unlikely to become law anytime soon.
As the Economic Policy Institute study points out, seven bills that will weaken protections for children in workplaces have been introduced in six states. These include Iowa, Minnesota, Missouri, Nebraska, Ohio, and South Dakota.) Arkansas has repealed protections for 14-year-olds, and Minnesota allows teens to work on construction sites. These policies are in addition to already-lax investigations and enforcement of child labor laws, which rely on small fines such as that levied by Judge Voet in the criminal complaint against Daren Wilbur – and those fines are only applied to reported cases. Child labor fines can be calculated as a regular cost of doing business.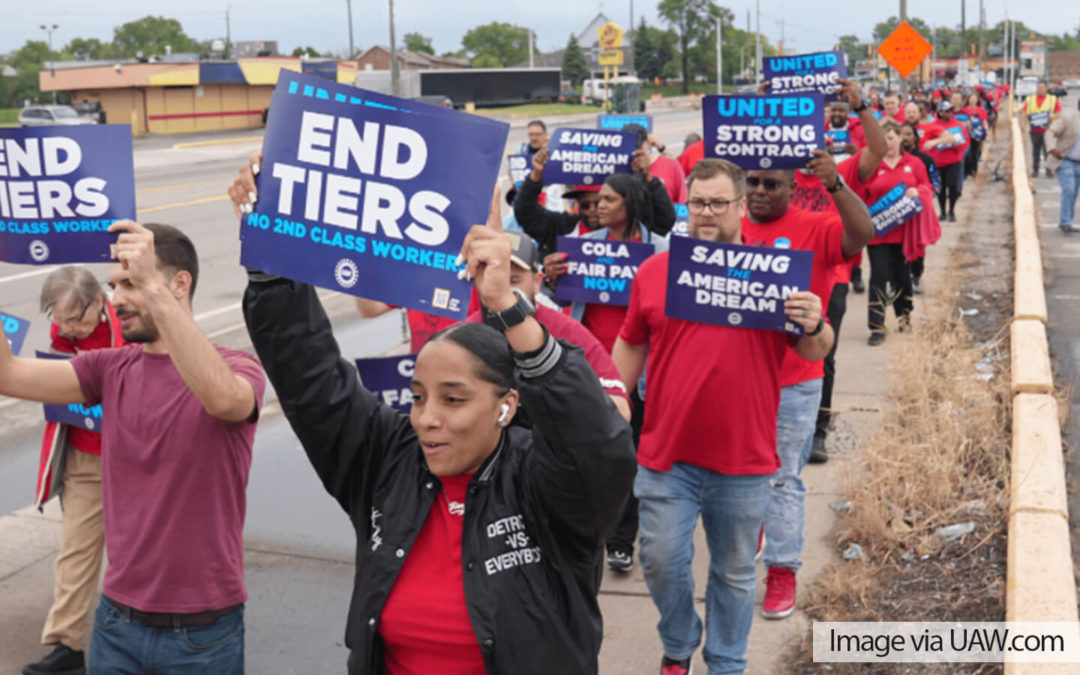 The United Auto Workers are currently engaged in a historic, nationwide strike action in pursuit of fair wages and ending the chronic exploitation of American manufacturing workers. Among the workplace improvements the union is seeking may seem far-fetched: a...