141 Report: 141 Report: Women's Appreciation at Newark Local 914
1 April 2022 | In this week's 141 Report, our viewers and listeners meet Sister Djenane Sauls, who talks about the recent Women's Appreciation event at Newark Local 914. Our sister also talks about the personal journey that she underwent to complete her new book,  "Beaten," Dsauls.com. 
Also, look for it on Amazon, and Barnes and Noble.com.
Recent Machinists Union News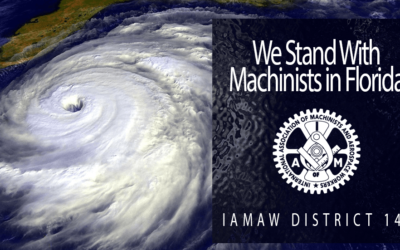 Hurricane Ian: Emergency ToolkitIAM141 EAP28 September 2022Florida's airports are being hammered with sustained winds of over 150 mph from Ian, which is on the cusp of becoming a Category 5 Hurricane. A hurricane of this magnitude passing over an area as...