141 Report: The Machinists Union-Represented Security Force at United
This week, join the 141 Report for an interview with two machinist guests from San Franciso airport. Our focus this week is on the IAM-represented United Airlines Security officers who watch over the 3000 workers who go into the hanger facility each day.
Recent Machinists Union News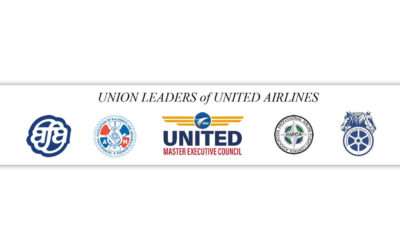 Important Letter from the United Labor Coalition Just over one year ago, the United Airlines Labor Coalition raised its concern over United's codeshare agreement with Emirates Airlines, based partly on accounts of unfair labor practices and employee intimidation in...