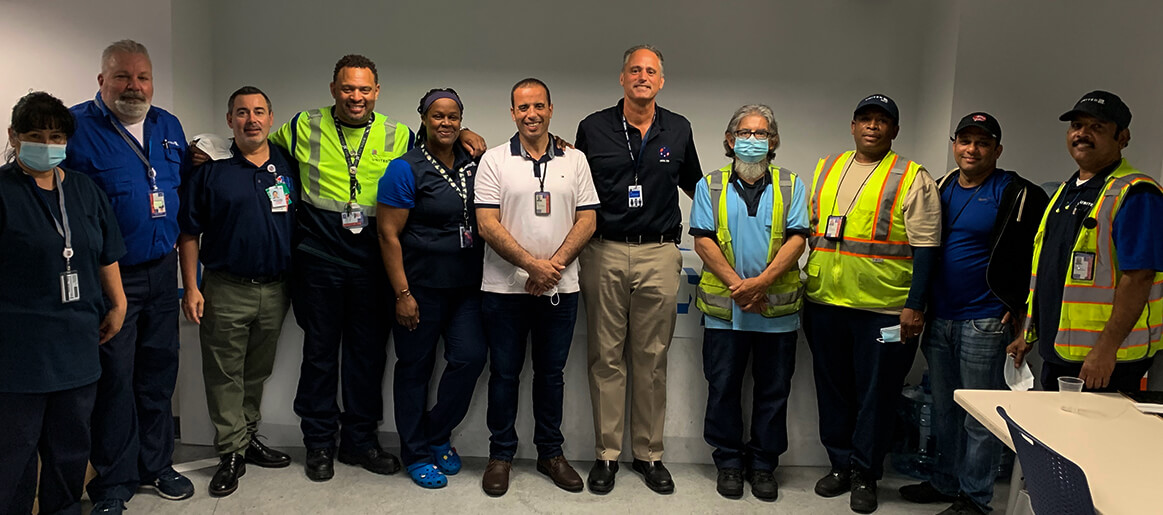 The Machinists and Aerospace Union was instrumental in bringing United Airlines back to JFK. Local 1322 Committee Chair Ivan Miranda talks about the return to the airport, and how a Ramp Lead negotiated recall rights at the New York / New Jersey point station.
141 Report: Happy Homecoming at JFK
Few guests of the 141 Report have been as happy as Local 1322 Committee Chair Ivan Miranda. He talks with Dave about the return of IAM members at United to John F. Kennedy Airport after a five-year absence.
A 24-year veteran of Continental Cargo and United Airlines, Ivan describes "the joy to be home" that 50 IAM members feel since their return to their jobs at JFK Airport in Queens, New York. In the fall of 2015, they were forced to transfer to other area airports when United consolidated flights and closed JFK, a decision the airline now calls "a mistake." 
There was no mistake in the contract language that protected the recall rights of every IAM member who wished to return to JFK. Ivan says that in the last 2 months, the homecomings keep everyone "happy to come to work."
Last week, they welcomed one of their own, former JFK Ramp Services Lead Agent Mike Klemm, who now serves as District 141 President and Directing General Chair. Ivan credited Klemm, "the big man behind the scenes," and District 141 negotiators who ensured that JFK retained recall rights in the New York/New Jersey "point" in every contract with United. These contractual protections made possible a smooth transition for workers when faced with the ever-changing nature of the airline business, and their return to the jobs they held close to home as circumstances changed. 
District 141 Assistant General Chair Mike Cyscon accompanied Klemm on the station visit. Cyscon has been working with Ivan and 4 newly appointed Shop Stewards at JFK to make sure they have the resources and support they need. One of the most experienced AGCs in District 141, Ivan described Cyscon as "a good mentor" who "always has my back."
United is currently operating 8 daily flights from 2 gates in Terminal 7, but Ivan expects those numbers to increase. He is looking forward to welcoming more transfers and returning Machinists Union members to join him at JFK in the big comeback for the airline and the entire New York region post COVID.
Most importantly, he says: "We're home!"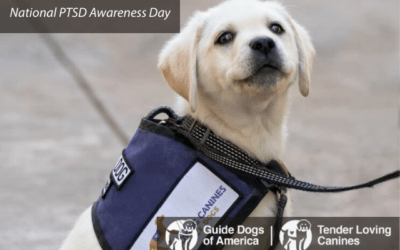 Guide Dogs of America –...