141 Report: For Employees Needing Help, the EAP is Ready
This week the 141 Report focuses on what happens when a member discovers they need help from the Employee Assistance Program. IAM 141 EAP Director Bryan Hutchinson walks the viewers through the process and describes the various ways members can get support. This is a very informative report for anyone who needs aid from this essential union program.
Recent Machinists Union News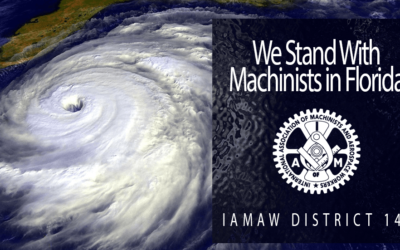 Hurricane Ian: Emergency ToolkitIAM141 EAP28 September 2022Florida's airports are being hammered with sustained winds of over 150 mph from Ian, which is on the cusp of becoming a Category 5 Hurricane. A hurricane of this magnitude passing over an area as...