141 Report: For Employees Needing Help, the EAP is Ready
This week the 141 Report focuses on what happens when a member discovers they need help from the Employee Assistance Program. IAM 141 EAP Director Bryan Hutchinson walks the viewers through the process and describes the various ways members can get support. This is a very informative report for anyone who needs aid from this essential union program.
Recent Machinists Union News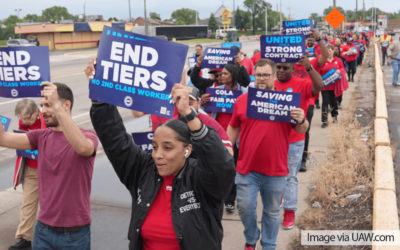 The United Auto Workers are currently engaged in a historic, nationwide strike action in pursuit of fair wages and ending the chronic exploitation of American manufacturing workers. Among the workplace improvements the union is seeking may seem far-fetched: a...