Stay up to date with all the latest news and information from the Machinists Union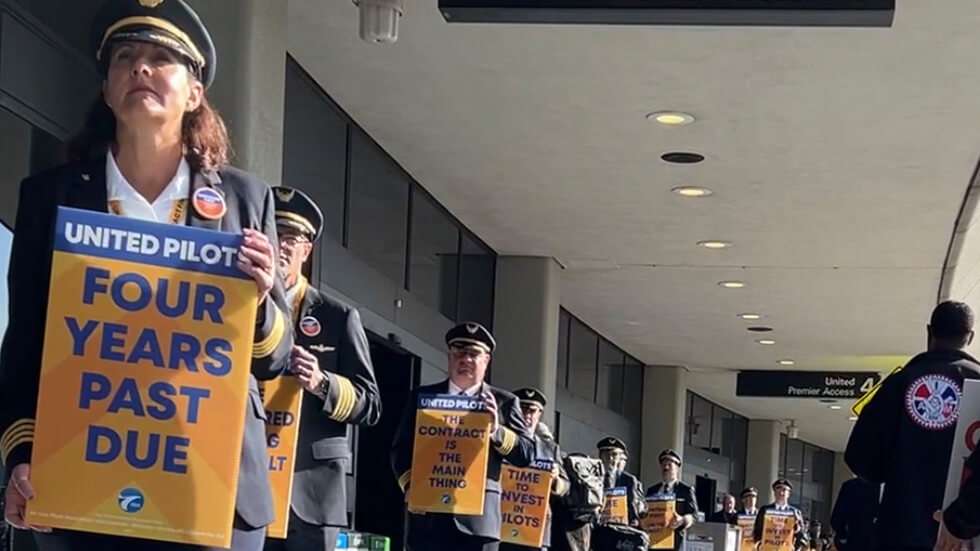 The Resilience of Labor Unions: A Look at the Latest BLS Data
Listen to this article >>
The most recent jobs summary by the Bureau of Labor Statistics shows that union membership in the U.S. decreased from 10.3% in 2021 to 10.1% in 2022. The change marks the lowest percentage of union membership recorded by BLS since it started collecting data in 1983.
But it may be a little early for anti-worker law firms to start popping open the champagne and caviar. Yes, the percentage of union members within the workforce has dropped to an all-time low. But, the numbers also show explosive levels of union growth – some of the largest such gains in generations.
How can unification as a percentage of the overall workforce be at its lowest point in decades – while, at the same time, union growth is at record levels? The answer comes down to very, very simple math. And politics.
Simply stated, union growth grew at historic rates, but nonunion jobs were added to the economy even faster.
There is a difference between "percentages" and "total numbers." Union membership dropped as a percentage of the total workforce as the entire workforce grew at historic levels. Meanwhile, according to the BLS survey, Union Membership grew by more than quarter million new members over the same period, some of the most significant growth in decades.
Last year, labor unions made up 10.3% of the American workforce. But, the total number of wage and salary workers grew by 5.3 million (mostly among nonunion workers), or 3.9 percent. So, the 2022 Union Membership numbers now have to be calculated from a workforce that is effectively 104% of its original power. At the same time, union membership grew by an astounding 273,000 new workers, an increase of more than a quarter million new union members. Once we account for retirements and attrition, unions grew at their fastest rate in decades but slower than the overall workforce.
Despite the decline in the percentage of union membership, there are numerous reasons to believe that unions will continue to grow in 2023. First, the growing interest among employees in unified workplaces, with over 70% of American workers supporting unions, provides a strong foundation for continued growth. Additionally, the increase in union members by 273,000, even with a larger overall workforce, highlights the resilience and appeal of unions. Furthermore, with increasing concerns about income inequality and workers' rights, the current economic and political climate will likely drive more workers to seek the protections and benefits that unions provide. With these factors in play, unions will likely continue to grow and play a vital role in shaping the future of work in the United States.
However, recent union growth is proving to have real staying power. The number of private-sector union members rose by 193,000 to 7.2 million in 2022. The industries showing exceptionally high unionization rates included utilities (with 19.6%), movies, and sound engineering (with 17.3%). Transportation and warehousing workers, which includes Machinists Union members in commercial aviation, rounded up the top three, with 14.5%. 
According to research by the Economic Policy Institute, more than 60 million Americans would join a union if they could.   The fact that overall job creation is outpacing union growth is attributable to anti-worker laws that prevent workplaces from unifying in the first place. 
"The fact that tens of millions of workers want to join a union and can't is a glaring testament to how broken U.S. labor law is," a report by the EPI read. "It is urgent that Congress pass the Protecting the Right to Organize (PRO) Act and the Public Service Freedom to Negotiate Act."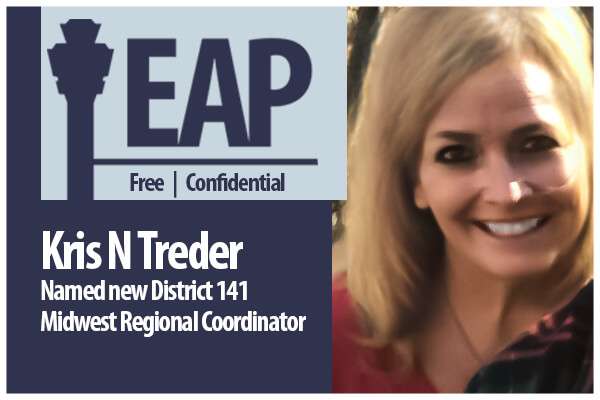 Kris N Treder Named New District 141 EAP Midwest Regional CoordinatorIAM141.org March 15, 2023IAMAW District President Mike Klemm and EAP Director Bryan Hutchinson have appointed Kris N Treder to serve as the new District 141 Midwest Regional Coordinator. Kris will...