The Grand Emblem of the International Association of Machinists & Aerospace Workers
All images can be downloaded directly or via file download.
Although usually referred to as a "logo" this design is also an emblem – and is better understood in that context. It's modern form is a heraldic device using illustrations of classic machinist tools, such as a spur wheel gear, calipers and measuring devices.
The Grand Emblem was created in 1889 by Frank French. It consisted of a flywheel, a friction joint caliper, and a machinist's square with the initials of the organization. According to French, the flywheel represented the ongoing power of the union once it started, and the caliper signified an extended invitation to all persons of civilized countries.
The square signified that IAM was square and honest.
Today, the Grand Emblem has an additional spur gear as the flywheel, with a star at the bottom. This star is usually blue or white.
The font on the Winpisinger and RLA versions of the Grand Emblem is unknown. The "Meatball" version (so named by Machinists & Aerospace Union Master Designer, Michael Mancini) has a Myriad Pro (Bold Condensed) font, which remains in use on all Aerospace variants of the Emblem.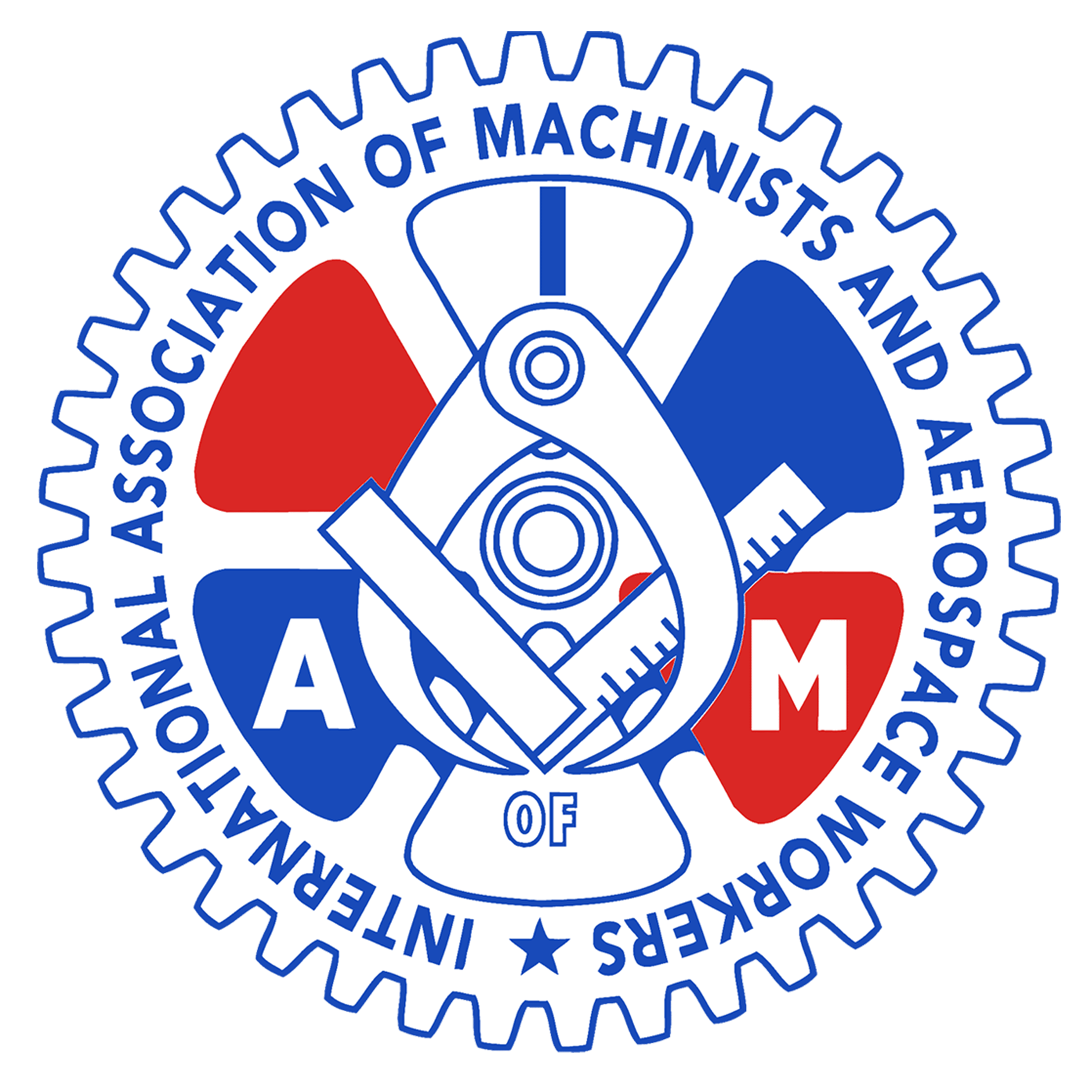 Stats:
3000px x 5000
500 px/inch
Red: da2725
Blue: 184ab9
This is the version of the Grand Emblem used by the Winpisinger Center and is perhaps the most commonly used version overall.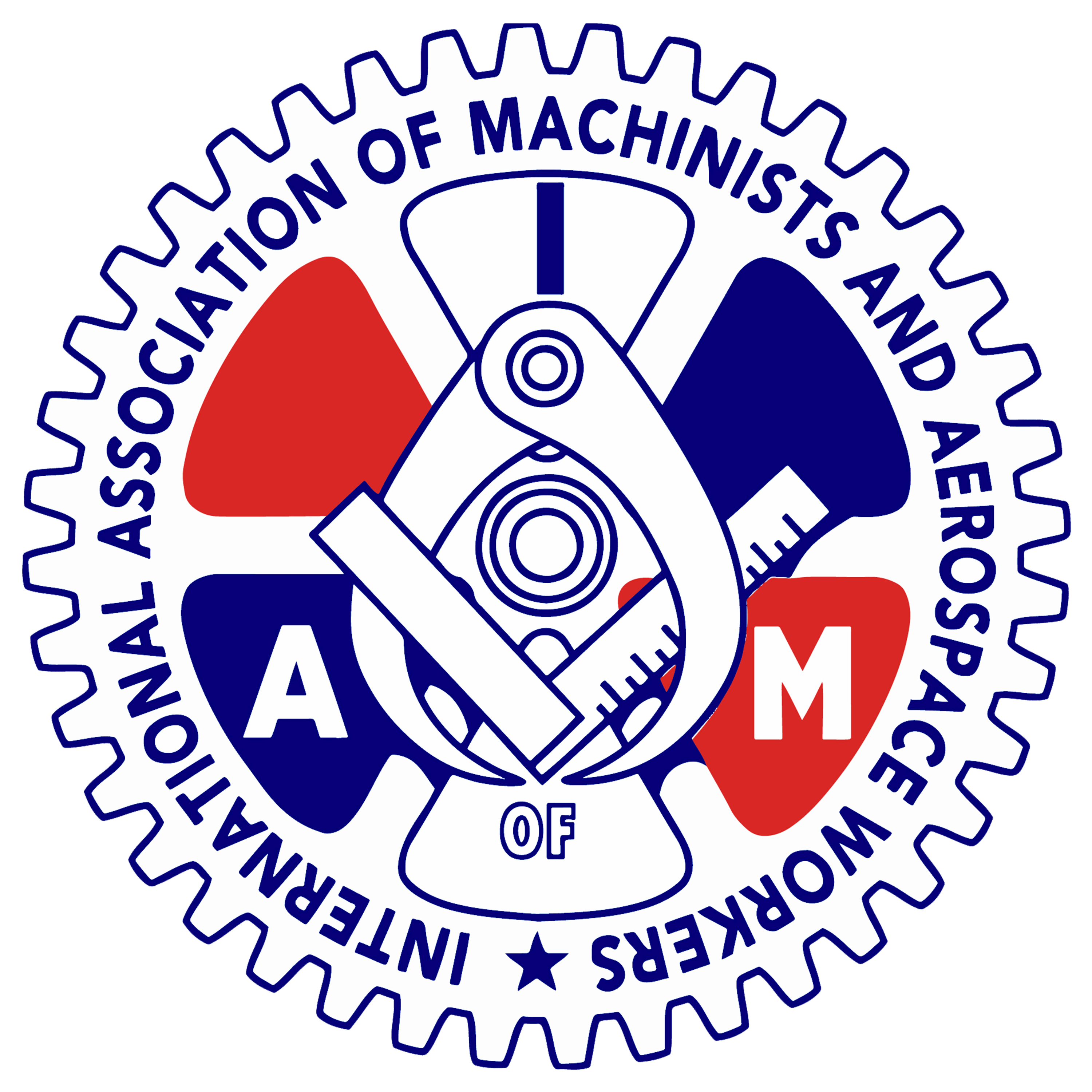 Railway Labor Act (RLA) Version
Stats:
3000px x 1600px
500 px/inch
Red: d92725
Blue: 070078

Another very common variant, this version is named after the Railway Labor Act. It uses a darker blue and red.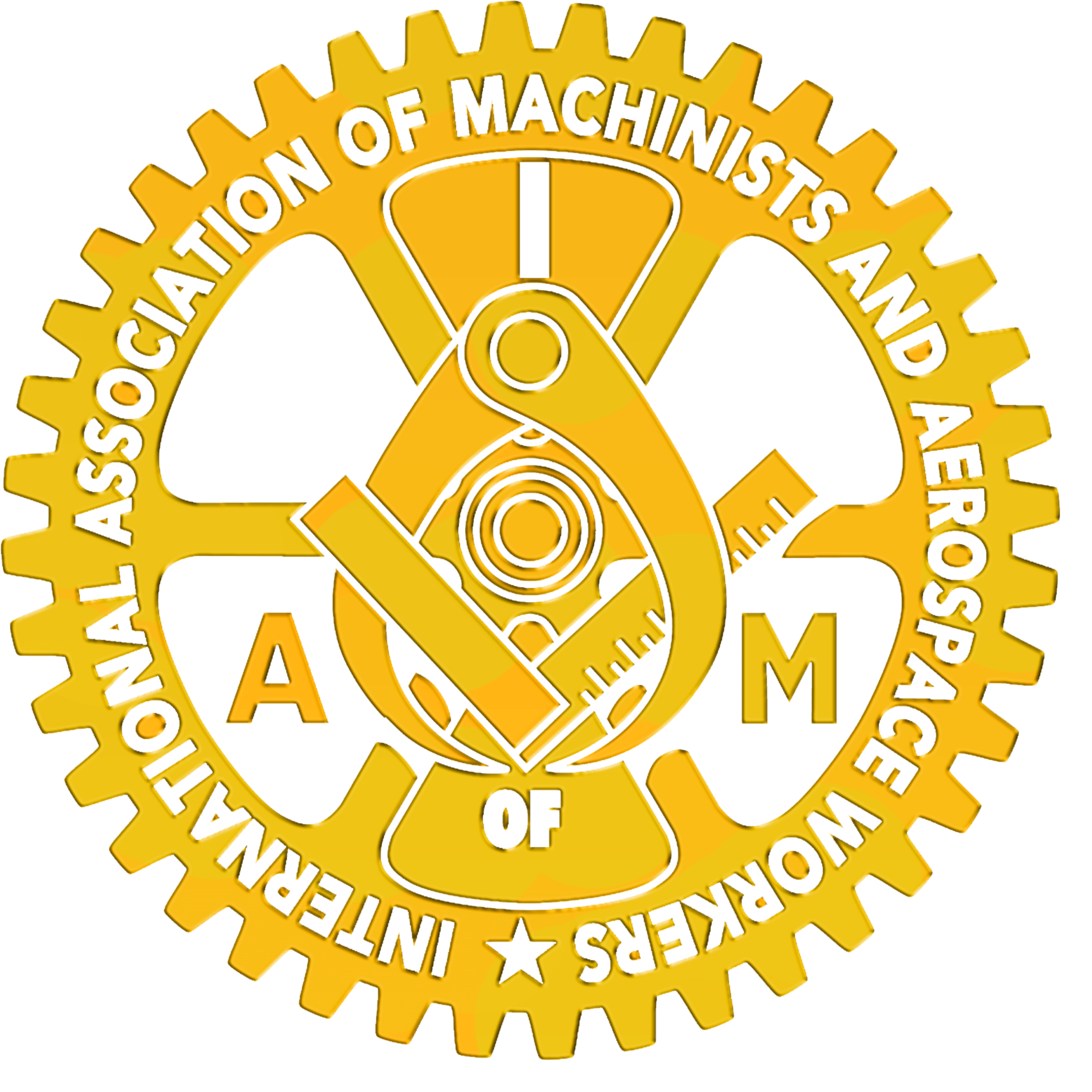 Stats:
3000px x 5000
500 px/inch
Created in 2019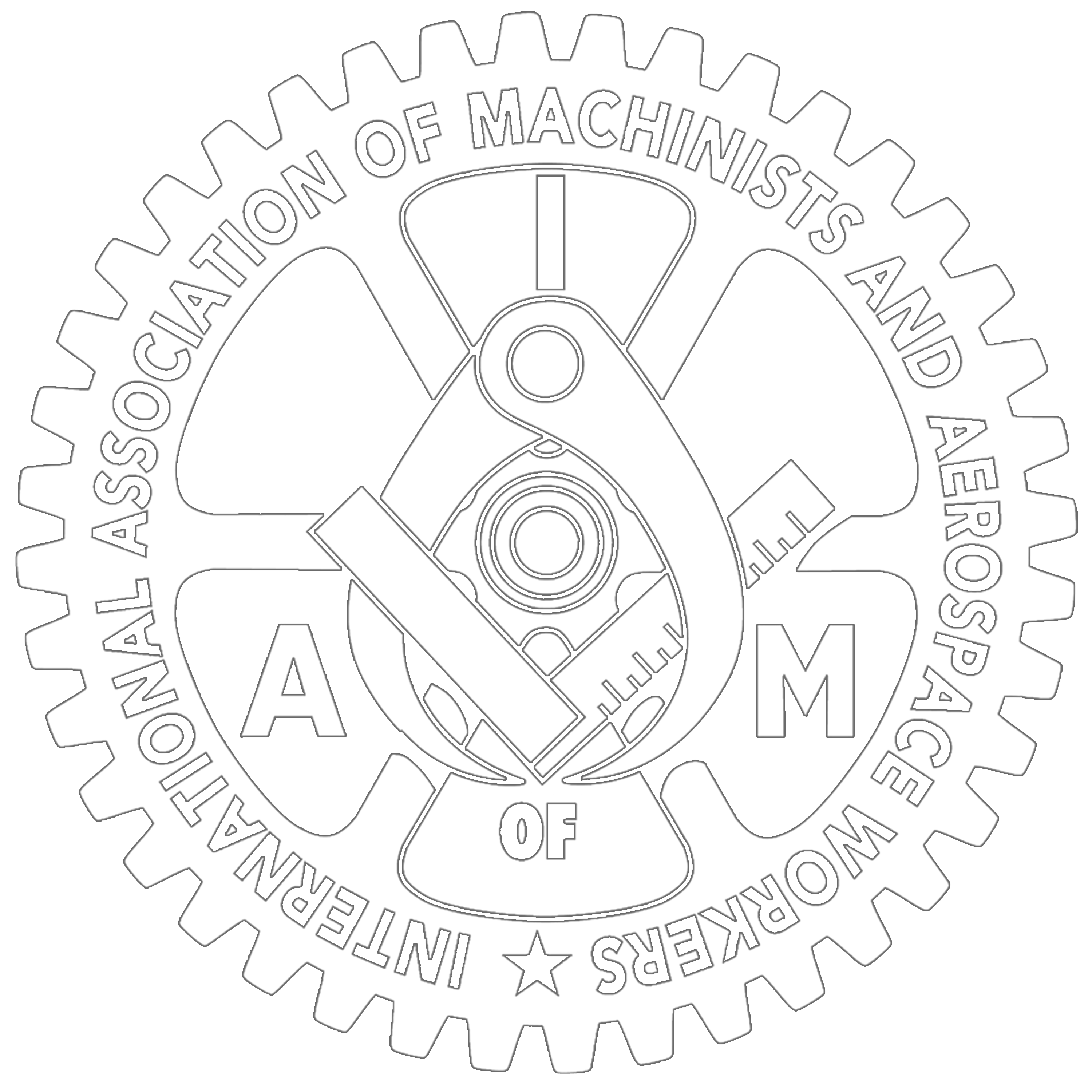 Stats:
3000px x 5000
500 px/inch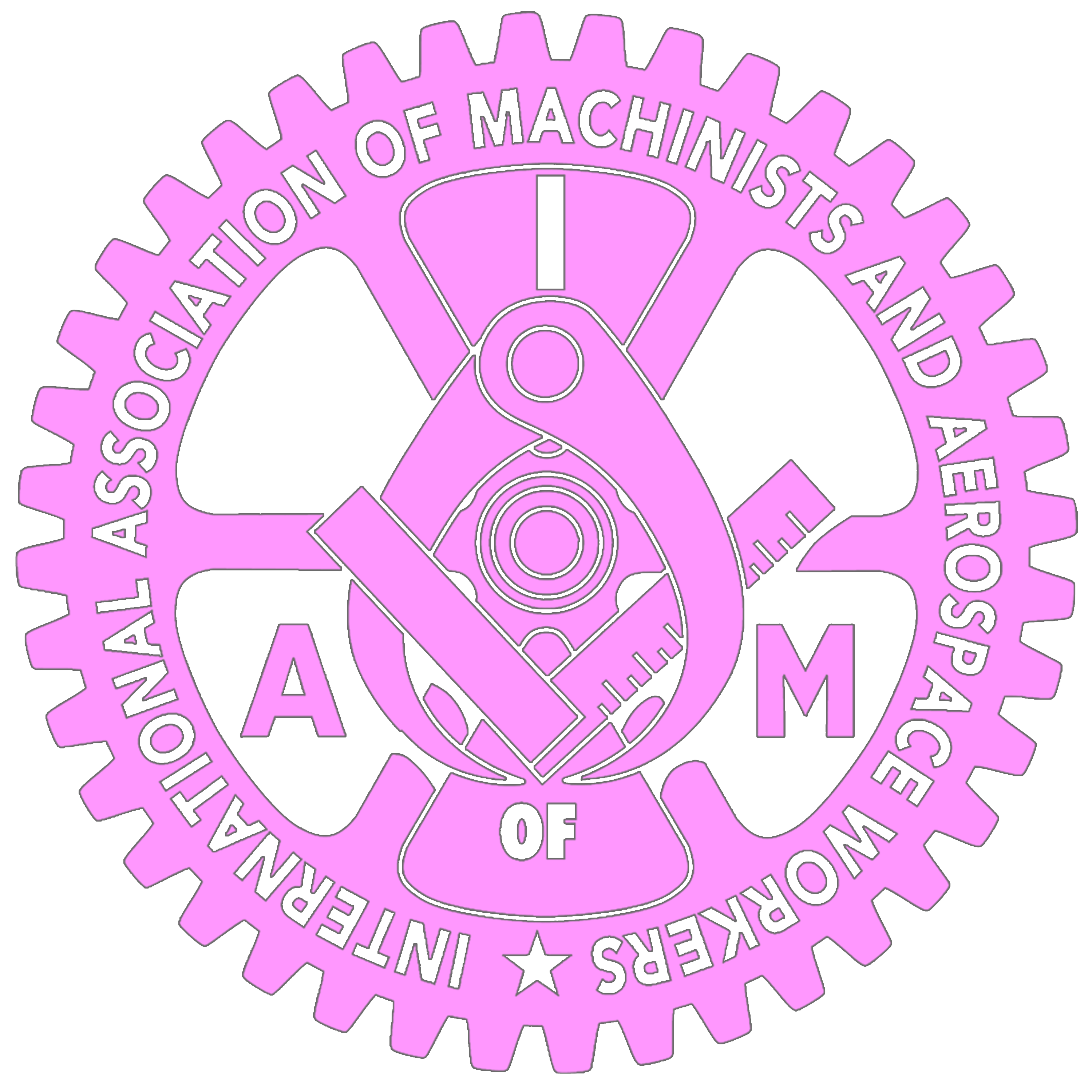 Stats:
3000px x 5000
500 px/inch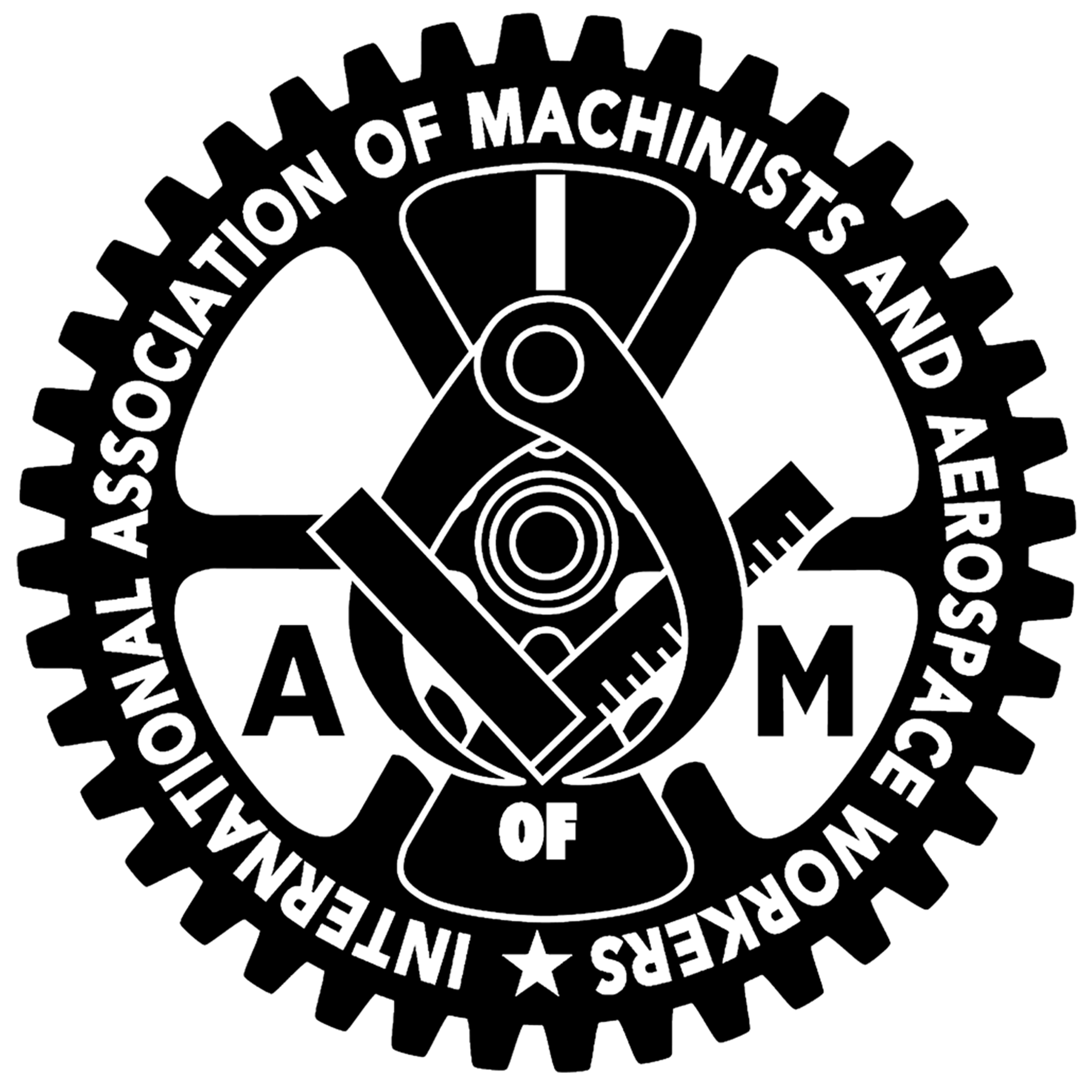 Stats:
3000px x 5000
500 px/inch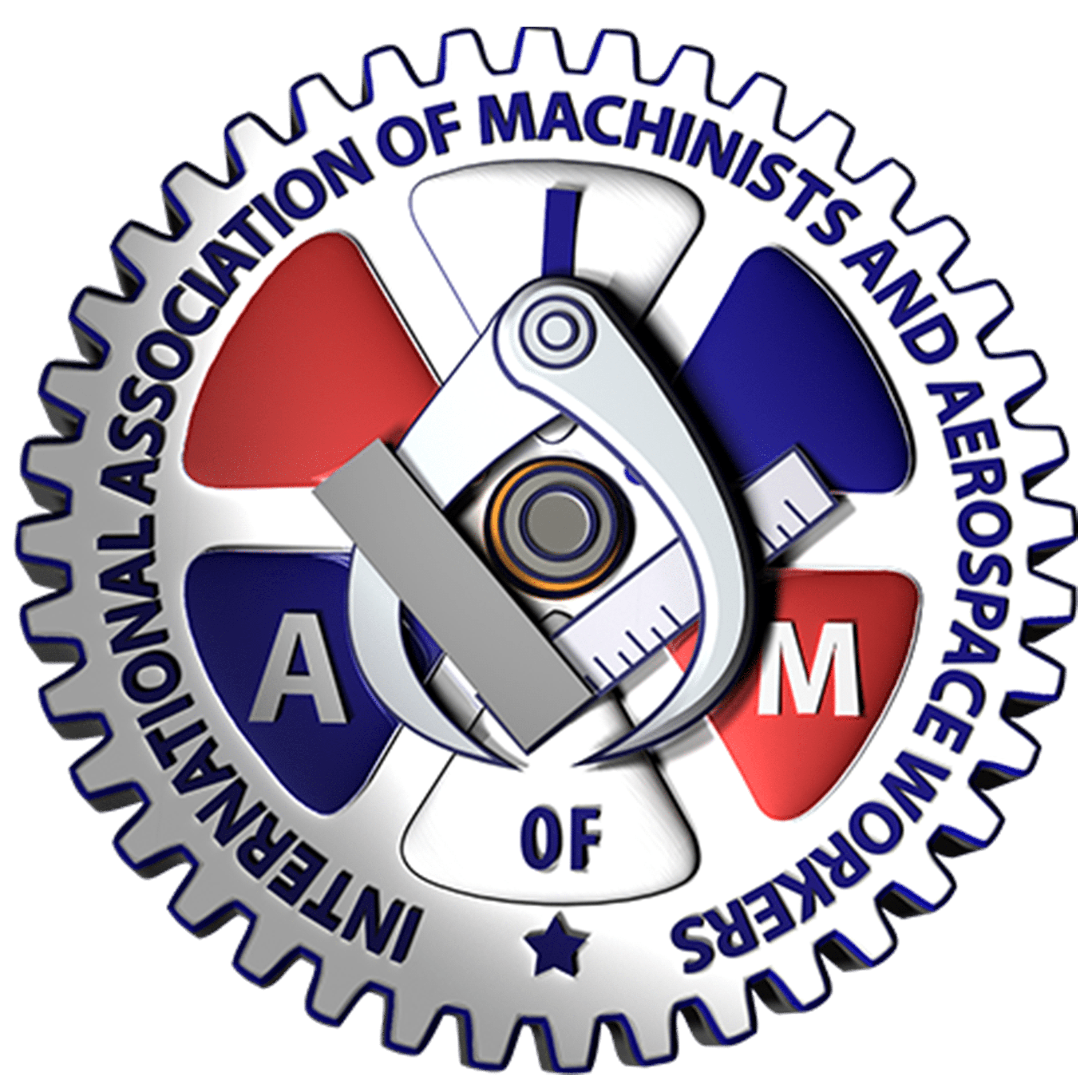 Full-Color RLA Grand Emblem With Silver Calipers
Stats:
3000px x 5000
500 px/inch
Created by Eric Price in 2019
A full-color rendering of the RLA Version of the Grand Emblem. Includes 3d shading and lighting effects.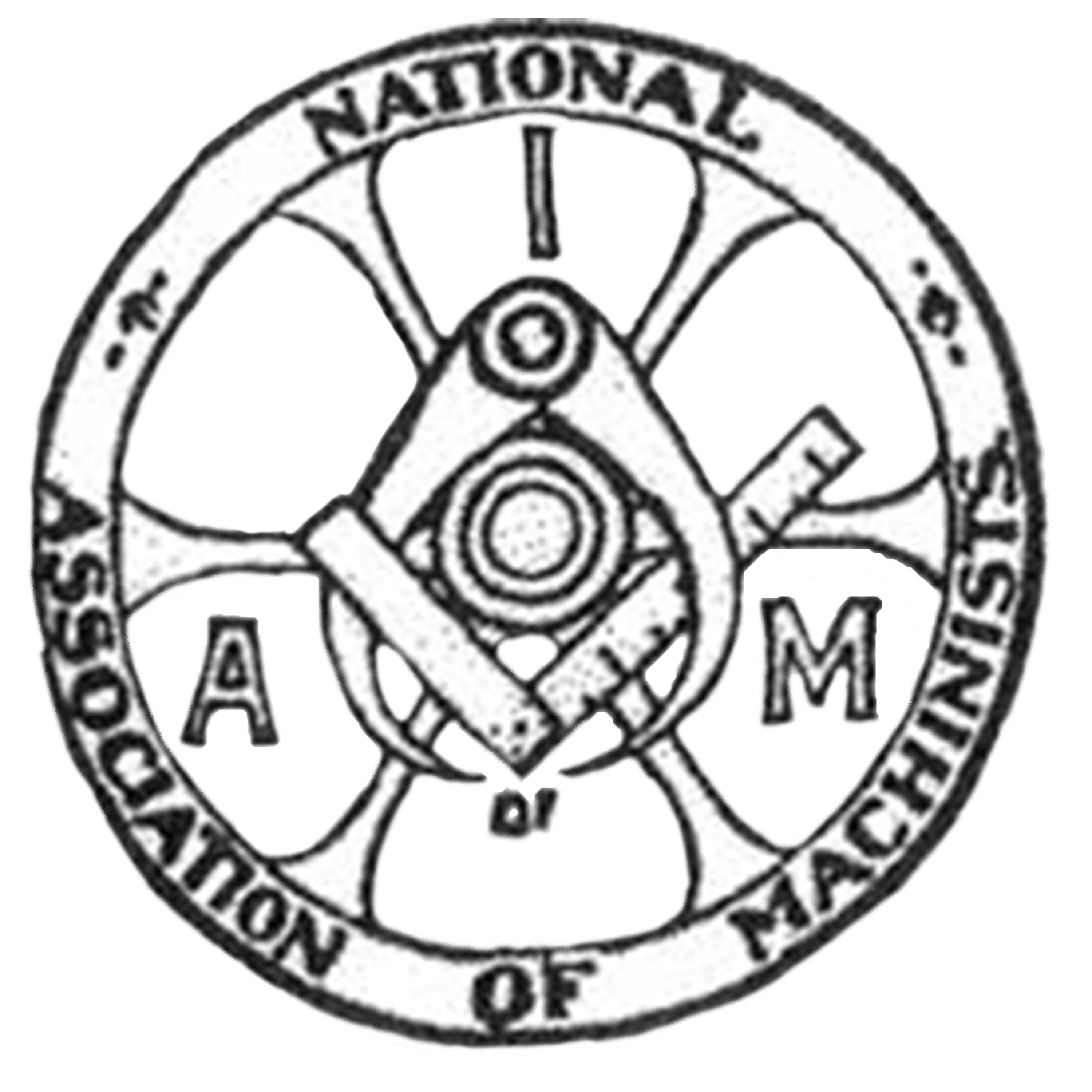 Vintage "Century of Struggle" Emblem
Stats:
3000px x 5000
500 px/inch
An undated early version of the Grand Emblem, appearing in the book, "A Century of Struggle." Note that the gear is not a spur wheel, and that the design has not yet added the star at the bottom of the outer ring. The addition of the star (which is usually portrayed as blue or white) corrects the overuse of the word "OF" in that area of the design. Additionally, the name of the union at the time that this emblem was used had not yet included refrences to "International" or "Aerospace." 
This is a hand-drawn version from an unknown artist, from a time before the emblem had been completely standardized.