Mr. Marco is a Partner in the firm and manager of the firm's labor law department.  He also serves as General Counsel to the International Association of Bridge, Structural, Ornamental, and Reinforcing Iron Workers.  Mr. Marco also represents numerous union employee benefit plans and has expertise in the areas of fiduciary responsibility, ERISA compliance, and employee benefit law.
141 Report: Frank A. Marco, Trusted Partner in Labor Law
A skilled Labor lawyer is a necessary asset for any successful union. Navigating complex employment laws, labor contracts and changing conditions in the workplace often requires the advice of an experienced counsel. Their work is also valuable in issues related to organizing and union administration. 
This week Dave speaks with Frank A. Marco, a partner at Gregorio & Marco who is the manager of the firm's Labor Law department. 
Frank A. Marco is a graduate of Marquette University and Cornell Law School and has represented labor unions for over 25 years. Gregorio & Marco began their relationship with the IAM working for Local Lodge 1487 in Chicago and started representing District 141 ten years ago. He also works with a variety of building trades unions.  
"Labor unions are highly regulated, more so than any other business, so there's a lot of traps out there and a lot of areas for us to work with the leadership," he said. 
Frank speaks about the Duty of Fair Representation and how important it is for Shop Stewards to gather information and properly document every case, to take thorough notes of statements and hearings, and to not pre-judge any situation. He also answers Dave's questions regarding mandates for vaccines and testing in the workplace, legal accommodations, how to safely navigate social media, and how union solidarity is a necessary tool today when we face constant attacks from powerful corporate and anti-union forces. 
The conversation also covers how unions create work environments that are understandable to a diverse group of workers, and how the culture of mutual trust they create helps secure healthy and long careers for working people.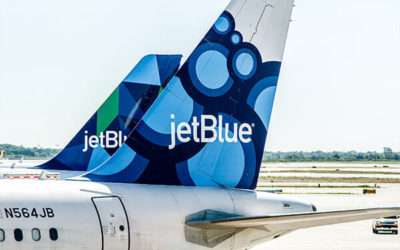 The JetBlue-Spirit Merger...